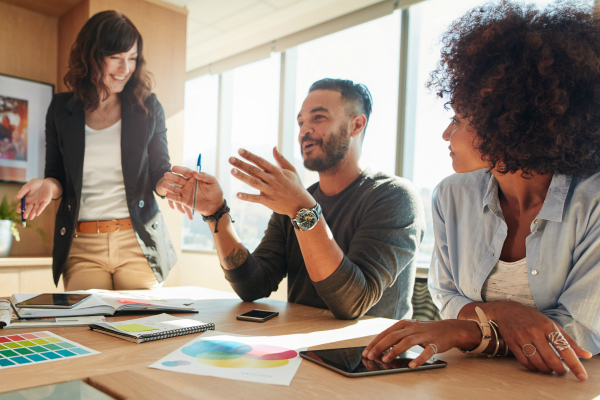 Manager Training: Leading From Your Strengths
This online noncredit course is designed to equip  managers and supervisors with the skills they need to succeed in a leadership role. Understanding your strengths – and how to use them – is the foundation for a successful management career.
In this course, maximizing your management potential starts with a CliftonStrengths Assessment. For decades, this in-depth assessment tool has helped people understand and develop their unique strengths in building relationships, thinking strategically, executing plans and influencing others. Grounded in this knowledge of your individual strengths, you will learn and practice strategies for fostering teamwork, managing conflict, providing feedback and setting goals. You will also develop a professional development plan to continue your growth as a leader.
The course includes the CliftonStrengths Assessment, in-depth individual assessment results, six weeks of online training, and a one-hour individual strengths coaching session with the instructor, a Gallup-certified Strengths Coach.
Upon successful completion of this program, participants will receive a Certificate of Completion from University of Arizona Continuing & Professional Education.
A payment plan is available for this class. A 10% discount is available for military, University of Arizona staff members and faculty, and members of select professional organizations.