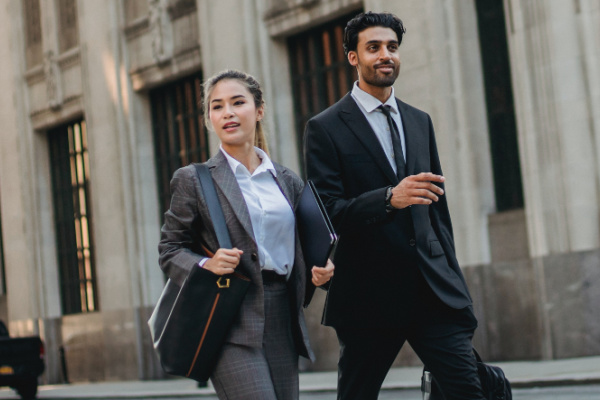 Paralegal Certificate Specialization: Real Property Law
Registration for this program is now closed. However, there are additional flexibile options available now! If you want to add specialized training to your Paralegal Certificate, you can register for the Paralegal Certificate Program plus add your choice of Advanced Paralegal classes.
Earn a Paralegal Certificate with a Specialization in Real Property Law.
What You Will Learn
This noncredit professional development program prepares you to start a career as a Paralegal, and it also includes specialized training on land transactions, conveyancing, mortgaging, landlord-tenant, and the documents which record the purchase, sale, and leasing of real estates. 
The program includes two Paralegal Certificate courses and the Advanced Paralegal: Real Property Law course.
Who Should Take This Program?
This non-credit professional development certificate is designed to prepare you to start a career as a Paralegal equipped with specialized knowledge and skills in the area of Real Property Law.
The only prerequisites for participation in the program are: a high school diploma (or equivalent) and being 18 years of age. There is no application required. To register for the program, click the Register for Class button below.
On the registration page, you can choose the date you wish to start the program, purchase your books/materials, and pay your registration fee.
Class Schedule and Format
To earn the Paralegal Certification Specialization in Real Property you will complete three seven-week courses: Paralegal 1, Paralegal 2 and Advanced Paralegal: Real Property Law.
The course is fully online, and you can work at your own pace to complete the course activities each week. You do not need to be online at any particular time to complete your course work. You will interact with the instructor via email and an online discussion board.
This is an accelerated course. You will be expected to spend an average of at least 8-12 hours per week completing course activities. Course activities include reading, written assignments, exams and online discussion board participation.
You can start the program on any of the session start dates below.
Choose a start date that works for you:
March 8, 2021
May 3, 2021
June 28, 2021
August 23, 2021
October 18, 2021
What is Included
Note: books and materials are not included in registration fee.
This program is offered in collaboration with CLS by BARBRI.
Paying For Your Course
Financing options may be available through CLS by BARBRI, in partnership with Affirm and PayPal. Learn more on the Payment Options page. Financing options may include additional fees. Note: The University of Arizona office of Continuing and Professional Education is not affiliated with Affirm or PayPal and does not administer these payment programs.