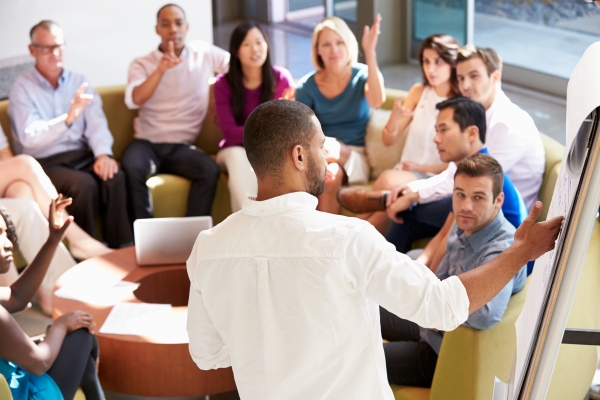 School Psychology Workshop: Responsive Facilitation
Productive communication, trusting relationships, and task completion are goals toward creating effective meetings. However, participants may feel frustrated because of inefficient processes and fatigued due to continued dissatisfied results. Facilitators have opportunities to construct efficiently organized meetings that lead to positive desired outcomes. The purpose of this workshop is to present fundamental tenets for responsive facilitation using proactive methods.
The National Association of School Psychologists (NASP) has outlined Domains of Professional Practice in its Model for Comprehensive and Integrated School Psychological Services. These Domains address the many skills school psychologists are expected to have when practicing in the schools as well as provide a structure to ensure well-rounded training programs and professional development.
This workshop is part of a series that systematically addresses these Domains. Participants will earn three Continuing Professional Development (CPD) credits.
Learning Objectives
At the conclusion of the presentation, the participants will be able to:
Define facilitation terminology
Recognize and analyze stages of conflict
Classify leadership types and traits
Identify research on negotiation tactics, group work, and conflict management
Develop effective teams and identify member roles
Establish strategies prior to facilitating meetings
Receive information about resources to further develop proactive responsive facilitation styles and methods
Instructor
Dr. Stacy Anderson, PsyD, MC, NCC works as a school psychologist for the Paradise Valley Unified School District. She is also an adjunct assistant professor of practice for the University of Arizona and taught for Northern Arizona University and Argosy University. Dr. Anderson was employed with mental and behavioral health agencies as a case manager, master's level therapist, and a supervisor. She has facilitated meetings for special education and seriously mentally ill services, corporate programming, crisis planning, professional teams, committees, grant writing, and community prevention programs. Dr. Anderson received facilitation training through the Arizona Attorney General's Office Civil Rights Division, in partnership with the Arizona Supreme Court Administrative Office of the Court mediation course, mental and behavioral health agencies, and through her graduate studies. She consults and assists her current district to facilitate highly contentious meetings and to assist in de-escalation tactics. Dr. Anderson presented workshops to universities, school districts, the Association of Psychology Postdoctoral and Internship Centers in Arizona, and the Arizona Association of School Psychologists.