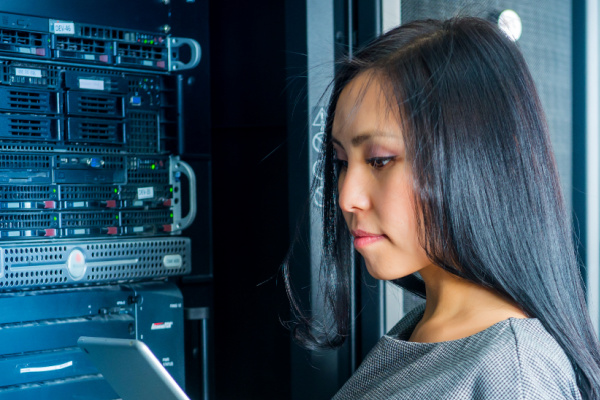 Cisco Certified Network Associate (CCNA) Exam Prep
Cisco Certified Network Associate (CCNA) is a foundational certification that validates your knowledge and skills in network fundamentals, network access, IP connectivity and services, security fundamentals and more.
Upon successful completion of this program, participants will be prepared to take the CCNA certification exam.
What You Will Learn
This course includes 40 hours of training designed to prepare you for the CCNA certification exam.
Who Should Take CCNA?
There are no prerequisites for taking the CCNA exam. However, according to Cisco, CCNA candidates often have one or more years of experience working with Cisco solutions, as well as knowledge of IP addressing and a solid understanding of network fundamentals.
Class Schedule and Format
This is an intensive 40-hour live course. The course is taught by an industry subject matter expert, either live online (via Zoom) or in-person, depending on the date.
Upcoming Classes
May 15-19, 2023 -  in person in Sierra Vista or live online via Zoom (registration for this class is now closed)
Can be scheduled on demand for groups of six or more, in person (Tucson, Phoenix, Yuma or Sierra Vista area) or live online. Flexible scheduling and format options are available. Contact us to learn more.
In-Person Class Location:
University of Arizona at Sierra Vista
Groth Hall, 1140 Colombo Ave.
Sierra Vista, AZ 85635
What Is Included
40 hours of live instruction from an industry subject matter expert
Course materials
Free self-paced online training (optional, provided by request)
One voucher to take the Cisco CCNA exam
A Certificate of Completion from University of Arizona Continuing and Professional Education upon successful completion of the course
Paying For Your CCNA Class
Discounted pricing may be available for this class. For additional information, please see Payment FAQs.
Flexible Options (Self-Paced, Live Online, In-Person)
We offer flexible registration options for many of our popular instructor-led classes, including this class.
When you register for one of these "flex" classes, you get expert live instruction from an industry subject matter expert. Upon request, you also get access to free self-paced training, plus an optional free follow-up class on the same topic. Learn more about Flex Registration.