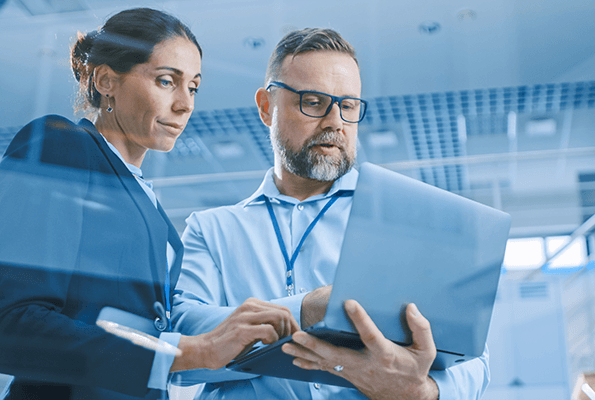 Certified Information Systems Auditor (CISA) Certification
Why Get a CISA Certification?
ISACA® Certified Information Systems Auditor® (CISA®) is world-renowned as the standard of achievement for those who audit, control, monitor and assess an organization's information technology and business systems.
CISA certification shows internal and external stakeholders, peers, employers and regulators that you are an expert in IS/IT auditing, control and security, including:
The process of auditing information systems
Governance and management of IT
Information systems acquisition, development and implementation
Information systems operations and business resilience
Protection of information assets
CISA is one of the top tech credentials requested in job postings nationwide. It is also one of the baseline IT security certifications for DoD 8570, as required for employment in a federal government or contractor role.
Who Should Take CISA Training?
CISA is designed for experienced information systems and information technology professionals involved in auditing, controlling, monitoring and assessing an organization's information technology and business systems. It is appropriate for:
Entry to mid-level IT professionals
IT and internal auditors
Those who are currently in or pursuing roles that often ask for CISA certification, such as Compliance Analyst/Program Manager, Risk Analyst/Program Manager, Data Protection Manager, Security Officer/Security Manager, or IT Consultant
In addition to passing the exam, CISA certification requires a minimum of five years of professional information systems auditing, control or security work experience (or a combination of education, work experience and other credentials). 
However, you do not need to meet the experience requirements before taking the exam. Once you pass the CISA exam, you have five years to meet the experience requirements and apply for CISA certification.
Why University of Arizona CISA Certification Prep?
Live, engaging expert instruction: Learn from an ISACA Authorized Trainer, ask questions and get the individual feedback you need to master the material.
Flexible options: Choose to attend live online from any location or in person in one of our classroom locations.
Fast and efficient: The intensive live University of Arizona CISA Exam Prep class is designed to prepare you to pass the CISA exam, quickly and effectively.
ISACA Accredited Training: University of Arizona Continuing and Professional Education is an ISACA Accredited Partner.
When you take one of our ISACA exam prep classes, you can be sure you are receiving the most up-to-date training material and instruction from an Authorized Trainer who meets ISACA's quality standards.
Everything you need to get certified: your registration includes training, all course materials, ISACA membership, and a CISA exam voucher.
University of Arizona CISA Schedule and Format
This is an intensive live instructor-led course. The course is taught by an ISACA Authorized Trainer in a live online (via Zoom) or in-person format, depending on the date.
Upcoming Classes
Let us know you are interested and we will notify you when the next class opens for registration.
Can be scheduled on demand for groups of six or more, in person (Tucson, Phoenix, Yuma or Sierra Vista area) or live online
Included in Your CISA Certification Course
Five days of live instruction from an expert ISACA-authorized CISA trainer
CISA exam voucher
ISACA membership
CISA Review Manual
CISA Questions, Answers and Explanations Database
Self-paced online training (optional, provided by request)
A Certificate of Completion from University of Arizona Continuing & Professional Education upon successful completion of the course
Paying for Your CISA Course
Discounted pricing may be available for this class.
We can also work with your employer's tuition assistance, reimbursement or other education assistance program to fund your training.