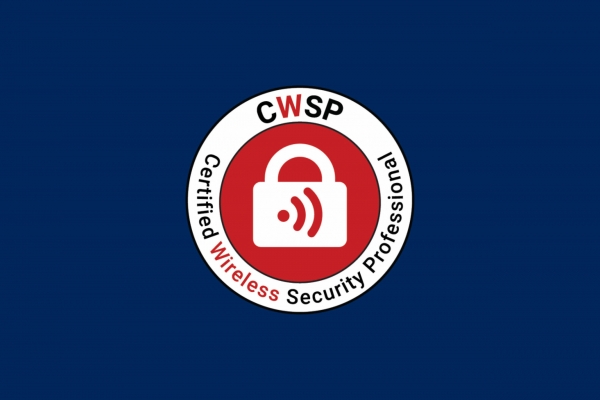 Certified Wireless Security Professional (CWSP) with free online training
Certified Wireless Security Professional (CWSP) is a professional-level credential that builds on the foundational CWNA (Certified Wireless Network Administrator) certification. It demonstrates your knowledge and skills at securing wireless networks.
Learn Online Now, In-Person Later
Start learning the skills you need right now. To support our students during this challenging time, we are offering free self-paced online training as an add-on to many popular in-person classes.
When you register for an in-person training class, you will also get free access to high-quality self-paced online training, including:
24/7 access to online course material for 6 months
Recorded lectures and slides
Virtual cloud-based labs
Exam practice
Support from an industry subject matter expert to help you understand the material
In-Person Class Options
In the in-person class, you will learn how to design, set up and secure a wireless network through five days of hands-on training that also prepares you to sit for the CWSP exam. Cost of testing is not included.
August 3-7, 2020 (Sierra Vista)
October 19-23, 2020 (Sierra Vista)
Class Location:
University of Arizona at Sierra Vista
Groth Hall, 1140 Colombo Ave.
Sierra Vista, AZ 85635
Note: In-person class dates are based on the most current guidelines from the University of Arizona and are subject to change if those guidelines change. Certification exam scheduling may also be affected by coronavirus/COVID-19. See our Certification Exam Updates page to see if your testing provider or certifying organization is affected.
Discounts
Discounted pricing ($2,246) is available for active/retired military, University of Arizona staff, and others. Contact Dr. John DeLalla at 520-732-2447 or jd@arizona.edu to discuss options.
Questions?
Contact Dr. John DeLalla at 520-732-2447 or jd@arizona.edu to learn more.