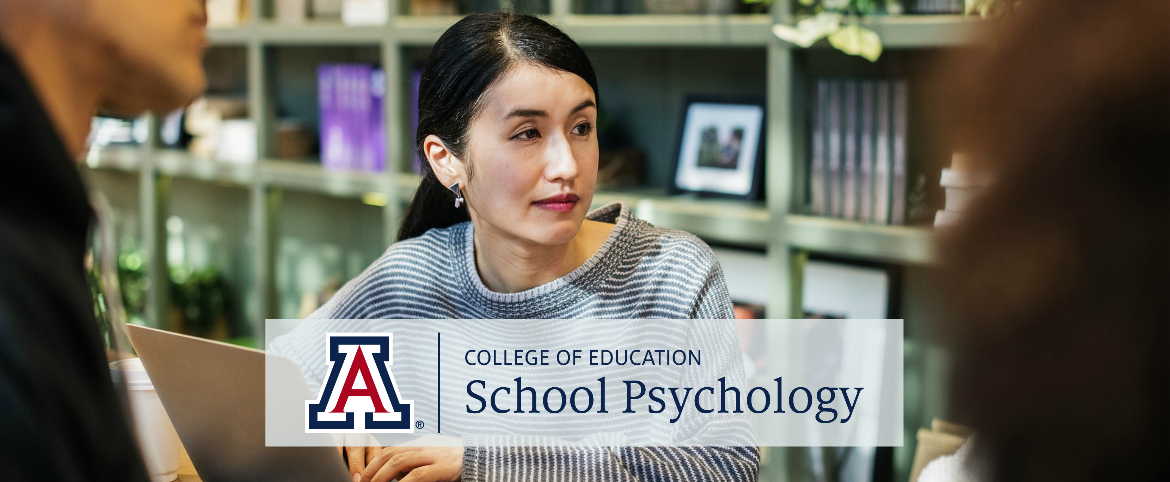 School Psychology Continuing Professional Development Workshops
The National Association of School Psychologists (NASP) has outlined Domains of Professional Practice in its Model for Comprehensive and Integrated School Psychological Services. These Domains address the many skills school psychologists are expected to have when practicing in the schools as well as provide a structure to ensure well-rounded training programs and professional development.
Join us for a series of trainings at UA Chandler that systematically address the Domains. Each training will strive to provide a balance of research-based information and practical ways to implement best practices in the schools.
On December 6, we will offer two sessions addressing the important issues of suicide risk assessment and intellectual disability determination. Participants can attend just one session or both sessions, and they can earn up to 6 NASP Continuing Professional Development (CPD) credits for only $35 per session.
Who Should Attend?
These workshops are designed for School Psychologists, Licensed Psychologists, School Counselors, Licensed Professional Counselors, Teachers, Administrators, and team members or professionals working with children who have special needs.
---
Suicide Risk: Team-Based Assessment in the Schools
Thursday, December 6, 8:30-11:30 a.m.
Registration fee: $35 
CPDs: 3
Suicide risk assessment and response are critical components of any school, regardless of grades or populations served.
This presentation provides an intensive overview of team-based suicide risk assessment procedures designed for the school setting, with actual practice in facilitating effective interviews related to suicide risk. Critical warning signs, key aspects of prevention programs, and development of student plans to facilitate protective factors also will be discussed.
Instructor: Dr. Paula McCall is an Arizona licensed psychologist and a Nationally Certified School Psychologist. She has worked as a special education teacher and school psychologist, and she currently has a private practice for children and adolescents. Dr. McCall has worked with multiple school districts in development of comprehensive threat and suicide risk assessment procedures, and she has presented locally and nationally on topics including suicide risk assessment, non-suicidal self-injury, and grief and loss.
---
Intellectual Disability Determination: High-Stakes Decision Making in the Schools
Thursday, December 6, 1:00-4:00 p.m.
Registration fee: $35 
CPDs: 3
Intellectual Disability determination can impact a child for the rest of his or her life. Redetermination of Intellectual Disability can mean continuation or discontinuation of services and supports.
If you have not recently attended professional development on the nuances and challenges of decision making in this area, you are not alone! The assessment of Intellectual Disabilities gets relatively little attention in comparison to areas such as Specific Learning Disabilities and Autism.
This professional development session will help you to work through case studies of intellectual disability evaluations, after reviewing recommendations from bodies such as the American Association of Intellectual and Developmental Disabilities (AAIDD) and the American Psychiatric Association (publishers of the DSM-5).
Instructor: Dr. Marsha Spencer is an Arizona licensed psychologist and a Nationally Certified School Psychologist. She is currently on faculty with the University of Arizona's School Psychology Training Program at UA Chandler. Dr. Spencer also currently practices part-time in the Mesa Public Schools. Dr. Spencer's teaching interests center around psychoeducational assessment and report writing. She also presents regularly on issues regarding supervision of school psychology graduates students and on issues that impact psychoeducational assessment.
Afternoon Session Registration
---
Location and Contact Information