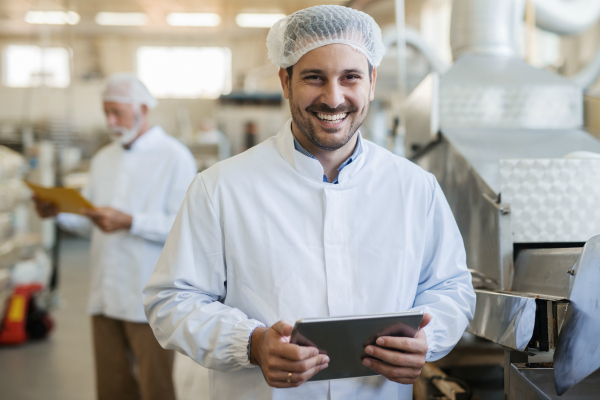 Advanced HACCP and Preventive Controls for Human Food: Monitoring, Verification, Validation, and Data-Driven Decision-Making for Food Safety Systems
Federal food safety regulations for meat and poultry mandate that each manufacturer must rely on a trained individual who has received instruction in the application of Hazard Analysis and Critical Control Point (HACCP) principles. This two-day workshop goes beyond the basics and provides in-depth instruction to support the implementation of a preventive controls food safety system. 
Special focus will be placed on the day-to-day activities that provide documented evidence of the system's effectiveness, including design of informative data analysis and interpretation. 
The content of this workshop is accredited by the International HACCP Alliance. Participants who successfully complete the workshop and are present for all aspects of the training workshop will receive a certificate and seal from the International HACCP Alliance, a digital badge, and a certificate of completion from University of Arizona Continuing & Professional Education.
Students will also be eligible for 1.2 Continuing Education Units (CEUs), which may be purchased for an additional fee after successful completion of the workshop.
Schedule: Summer schedule coming soon. Workshop meets for two days: 8 a.m.-5 p.m. on Day 1, 8 a.m. - noon on Day 2.
If you are interested in attending a workshop at another time or in a different location, please contact us. If we see that there is interest, we may schedule additional workshops based on demand.
See all food safety workshops.
Note: scheduled workshops may not be initiated if fewer than 15 participants enroll in advance – this situation will be assessed on a case-by-case basis.
Instructor: Dr. Daniel Engeljohn is an Assistant Professor of Practice in Animal Science at the University of Arizona. Academically trained in animal science with a meat science/muscle biology specialty, as well as a specialty in human nutrition. He recently retired after 40 years at the U.S. Department of Agriculture (USDA) in Washington, DC, where he led the development of food safety policy associated with meat, poultry, and processed egg products.