Rebecca Cook, Senior Director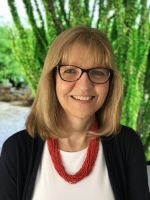 Rebecca Cook is Senior Director of Continuing and Professional Education at the University of Arizona, where she oversees programs focused on giving individuals and organizations a means to transform their worlds.
With innovative and relevant course offerings that address the ever-changing needs of the workplace, CaPE delivers discipline-specific, customized and workforce training, online certificate programs, and lifelong learning opportunities. Developed in collaboration with University of Arizona faculty, industry experts, and corporate, industry and community leaders, CaPE programs provide a remarkable range of options for adult learners.