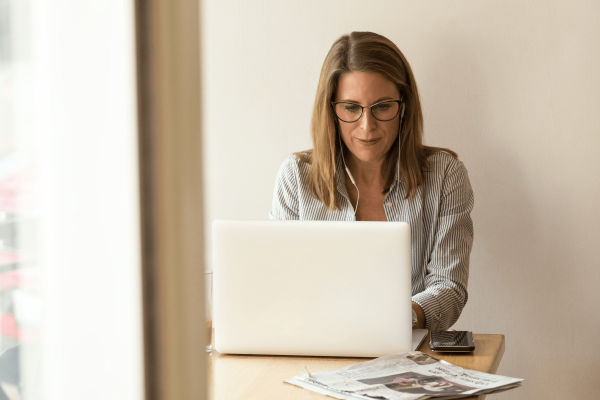 CompTIA Advanced Security Practitioner (CASP+)
The CompTIA Advanced Security Practitioner (CASP+) certification designates IT professionals with advanced-level security skills and knowledge.
If you understand how to develop and implement secure solutions across enterprise environments, this certification allows you to document and prove your mastery of information security to employers.
CASP+ is also one of the Department of Defense-approved baseline certifications for DoD 8570. CASP+ certification gives individuals the necessary qualifications for higher-level positions, meeting the requirements for jobs in Information Assurance Technical Level III, IS Manager Level II and IA Systems Architect and Engineer Levels I and II.
What You Will Learn
Upon successful completion of this program, participants will be prepared to take the CASP+ certification exam.
Who Should Take CASP+?
This certification is intended for experienced IT security practitioners.
While not required, CompTIA recommends that CASP+ candidates have the following experience: a minimum of 10 years of hands-on IT experience, with at least five years of hands-on IT security experience.
Although not a prerequisite, CASP+ candidates often have CompTIA Security+ certification.
Course Schedule and Format
This is an intensive 40-hour live course. The course is taught by an industry subject matter expert, either live online (via Zoom) or in-person, depending on the date.
Upcoming Classes
October 30-November 3, 2023 (choose to attend in person in Sierra Vista or live online via Zoom)
Can be scheduled on demand for groups of six or more, in person (Tucson, Phoenix, Yuma or Sierra Vista area) or live online. Flexible scheduling and format options are available. Contact us to learn more.
What is Included
40 hours of live instruction from an industry subject matter expert
Textbook (in either hard copy or electronic/downloadable format)
One voucher to take the CompTIA CASP+ certification exam
Free self-paced online training (optional, provided by request)
A Certificate of Completion from University of Arizona Continuing & Professional Education
Follow-up training: You may register for one additional scheduled 40-hour CASP+ course for free, within six months after completing your course
Paying for Your Course
Discounted pricing may be available for this class. For additional information, please see Payment FAQs.
Flexible Options (Self-Paced, Live Online, In-Person)
We offer flexible registration options for many of our popular instructor-led classes, including this class.
When you register for one of these "flex" classes, you get expert live instruction from an industry subject matter expert. Upon request, you also get access to free self-paced training, plus an optional free follow-up class on the same topic. Learn more about Flex Registration.