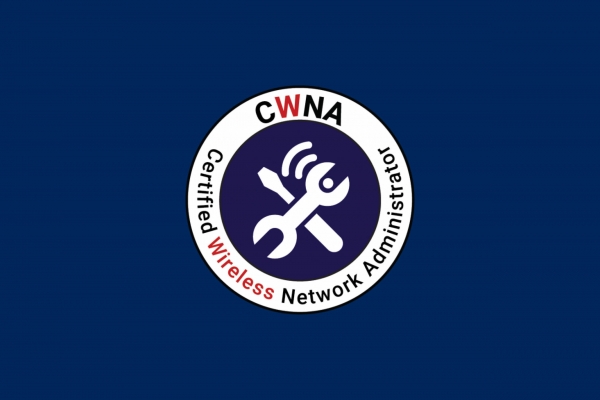 Certified Wireless Network Administrator (CWNA)
The Certified Wireless Network Administrator (CWNA) is the benchmark exam in wireless networking and stepping stone to the CWSP (security) and CWNE (engineer) certifications.
Upon successful completion of this program, participants will be prepared to take the CWNA certification exam. They will also receive a Certificate of Completion from University of Arizona Continuing & Professional Education.
Who Should Take CWNA?
CWNA is suitable for those who install, configure and maintain wireless networks.
Upcoming Classes
Live classes include five days of hands-on training and lecture on wireless networking, including theory, application, design, security, planning, and installation issues, among other related topics.
Class cost includes instruction, textbook and materials. The cost of testing is not included.
Additional class dates TBD
Can be scheduled on demand for groups of six or more
In-Person Class Location:
University of Arizona at Sierra Vista
Groth Hall, 1140 Colombo Ave.
Sierra Vista, AZ 85635
Discounts
Discounted pricing ($2,246) may be available for this class.
Register or Learn More
Contact Dr. John DeLalla at 520-458-8278 x2301 or jd@arizona.edu to register or learn more.