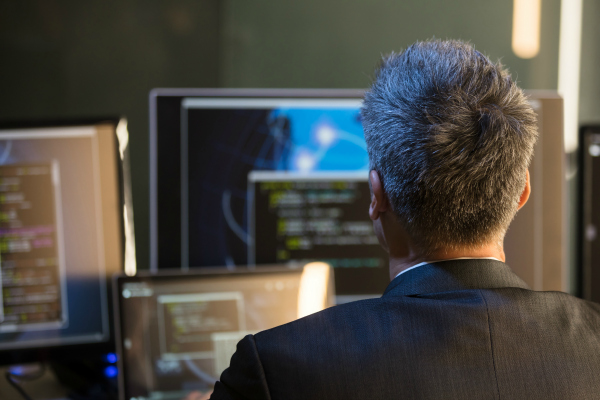 Certified Information Systems Security Professional (CISSP) with free online training
The (ISC)² CISSP certification demonstrates your security expertise, and it is one of the top tech certifications requested by Arizona employers. 
Upon successful completion of this program, participants will be prepared to take the CISSP certification exam. They will also receive a Certificate of Completion from University of Arizona Continuing & Professional Education.
Who Should Take CISSP?
CISSP is designed for experienced security practitioners.
To earn the certification, you must pass the (ISC)² CISSP certification exam. The exam evaluates your expertise across eight security domains, from security and risk management to software development security.
CISSP candidates must also have at least five years of paid work experience in two (or more) of the eight CISSP domains. The following can be substituted for one year of the required work experience: a degree in information security OR an additional (ISC)² -approved credential, such as CompTIA Security+, CySA+ or CASP.
Upcoming Classes
The live lecture based course uses one of the premier study guides for the CISSP exam to cover the eight knowledge areas and prepare you for the CISSP exam. 
November 16-20, 2020 (Live Online)
Additional dates TBD
Can be scheduled on demand for groups of six or more
Discounts
Discounted pricing ($2,246) may be available for this class.
Learn More
Contact Dr. John DeLalla at 520-458-8278 x2301 or jd@arizona.edu to learn more.