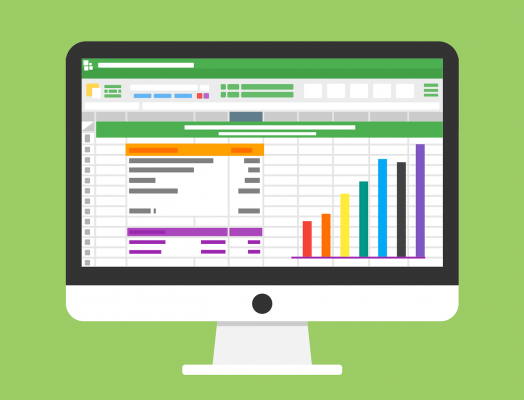 Registration for this course is currently on hold. We are not yet able to schedule in-person classes, based on the University of Arizona reopening schedule for noncredit programs.
The health and safety of our students, instructors and staff is our highest priority. We will schedule in-person classes when it is safe to do so, per the University's reopening guidelines.
Please let us know you are interested and we will update you when new classes are added to the schedule.
---
Microsoft Excel is the most-requested software skill in job postings nationwide. Add this important skill to your resume - or just learn some new tricks! - with Microsoft Excel Level 2.
This course is perfect for those who already use Excel but would like to use it more effectively, as well as for those who completed Microsoft Excel Essentials.
Upon successful completion of this program, participants will receive a Certificate of Completion from University of Arizona Continuing & Professional Education.
What You Will Learn
This 4-hour hands-on workshop will cover the following Excel tools and techniques:
Freezing panes (rows & columns)
Splitting worksheets
Hiding rows, columns and worksheets
Conditional formatting
Number formatting
Outlining and subtitles
Charting and graphics
Students who successfully complete the course will receive a certificate of completion from the University of Arizona office of Continuing & Professional Education.
Instructor: Darryl King
Darryl King has developed and taught technology-based training programs for over 15 years. He has taught at the Eller School of Business, Pima Community College, the Kelley School of Business (Indiana University), and at Ivy Tech State College. While at Ivy Tech he was twice a finalist for the President's Award for Teaching Excellence. He has trained the employees of several local businesses (The University of Arizona, Pima Community College, Pima County, and Sherriff's Department) and taught a wide variety of courses ranging from the Microsoft Office Suite to Time Management. He has a Ph.D. from The University of Arizona in Higher Education and Technology.
Discounts
A 10% discount is available for University of Arizona faculty & staff and military.