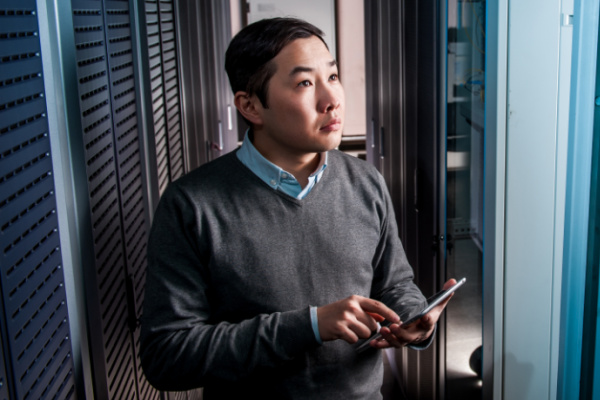 CompTIA Security+ certification designates knowledgeable professionals in the field of security. It is one of the baseline IT security certifications for DoD 8570, as required for employment in a federal government or contractor role.
Security+ is also one of the top tech certifications requested in Arizona IT job postings.
Upon successful completion of this program, participants will be prepared to take the CompTIA Security+ certification exam. 
Who Should Take Security+?
Although not a prerequisite, CompTIA recommends that Security+ candidates have at least two years of technical networking experience. CompTIA Network+ certification are also recommended prior to taking Security+.
Class Schedule and Format
This is an intensive 40-hour live course. The course is taught by an industry subject matter expert, either live online (via Zoom) or in-person, depending on the date.
Learn more about the Security+ class.
Upcoming Classes:
August 23-27 2021, 8 a.m.-4 p.m. daily (registration for this class is now closed)
Can be scheduled on demand for groups of six or more in the Tucson, Phoenix Metro, Yuma and Sierra Vista areas
In-Person Class Location:
University of Arizona at Sierra Vista
Groth Hall, 1140 Colombo Ave.
Sierra Vista, AZ 85635
What Is Included
40 hours of live instruction from an industry subject matter expert
Textbook
One voucher to take the CompTIA Security+ certification exam
Free self-paced online training (optional, provided by request)
A Certificate of Completion from University of Arizona Continuing and Professional Education upon successful completion of the course
Paying For Your Class
Discounted pricing may be available for this class.
For additional information, please see Payment FAQs.