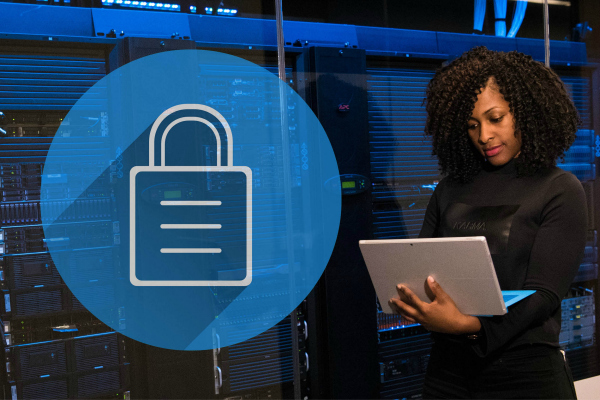 CompTIA Security+ with free online training
CompTIA Security+ certification designates knowledgeable professionals in the field of security. It is one of the baseline IT security certifications for DoD 8570, as required for employment in a federal government or contractor role. Security+ is also one of the top tech certifications requested in Arizona IT job postings.
Although not a prerequisite, it is recommended that CompTIA Security+ candidates have at least two years of technical networking experience. Cisco or CompTIA Network+ training and certification are also recommended.
Flexible Options (Self-Paced, Live Online and In-Person)
To support our community during this challenging time, we are offering flexible registration options for many of our popular in-person classes.
Each "flex" registration includes
Self-paced online training: You'll get 24/7 access to high-quality self-paced online training you can start any time, and you get access to the course material for 18 months.
Expert live instruction: Choose from one 40-hour scheduled live online or in-person course taught by an industry subject matter expert. Live online courses will be presented via Zoom, WebEx or other conferencing tool. In-person classes will be available starting in August.
Free follow-up training: You will also be able to register for an additional scheduled 40-hour course (on the same topic) for free.
For example, if you register for a "live online" class that starts August 1, you could start learning some basics on your own via the self-paced training. Then you'd log in to your scheduled live online class starting August 1. If you want more training after you finish your class, you will be able to register for an in-person class on the same topic for free.
See the "Flex" Registration FAQ page for more information.
Upcoming Classes
Live classes include 40 hours of hands-on instruction, textbook/materials, a practice exam, and one exam voucher. 
July 6-10, 2020 (live online)
August 17-21, 2020 (live online)
September 28-October 2, 2020 (Sierra Vista)
December 7-11, 2020 (Sierra Vista)
In-Person Class Location:
University of Arizona at Sierra Vista
Groth Hall, 1140 Colombo Ave.
Sierra Vista, AZ 85635
Note: In-person class dates are based on the most current guidelines from the University of Arizona and are subject to change if those guidelines change. Certification exam scheduling may also be affected by coronavirus/COVID-19. See our Certification Exam Updates page to see if your testing provider or certifying organization is affected.
Discounts
Discounted pricing ($2,246) may be available for this class.
Questions?
Contact Dr. John DeLalla at 520-458-8278 x2301 or jd@arizona.edu to learn more.