High-Growth Jobs: Translators and Interpreters
Looking for a high-growth job? Translators and interpreters are increasingly in-demand nationwide (and particularly in Arizona)!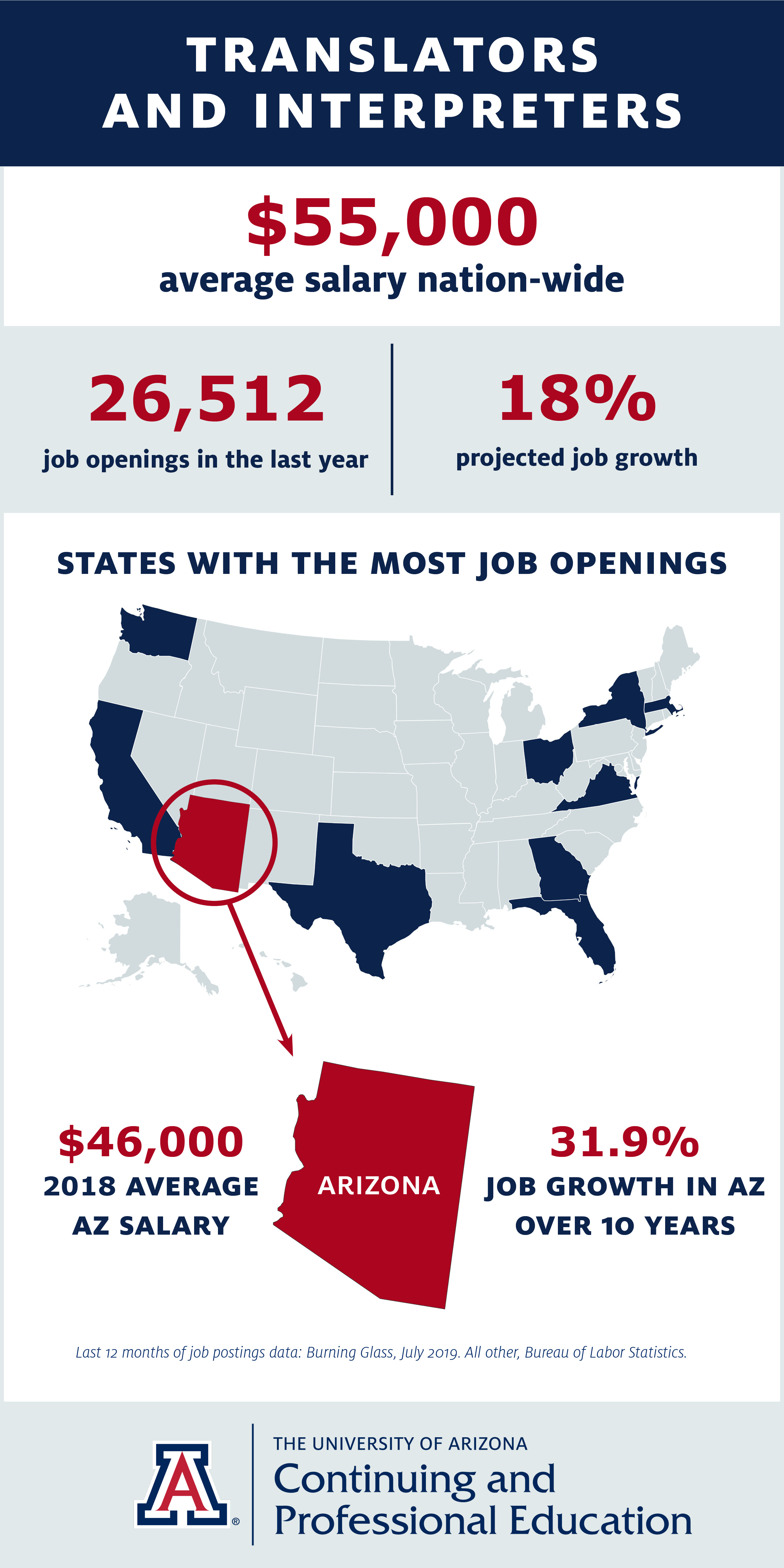 If you are English-Spanish bilingual, you can turn your language skills into a new career. Apply now to earn a Translation Certificate from University of Arizona Continuing & Professional Education.