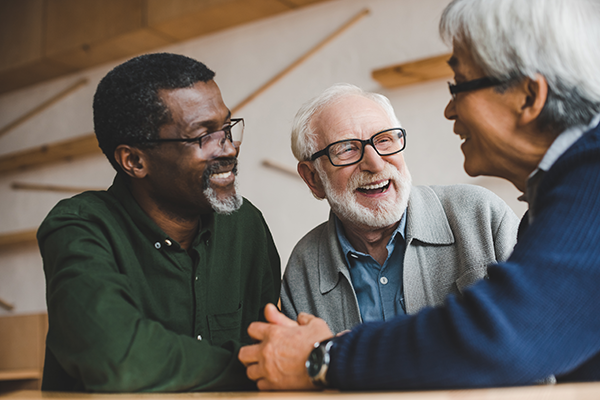 Advanced Care of Older Adults Certificate
Developed by leading gerontologists and professional experts, the Advanced Care of Older Adults Certificate offers health professionals an opportunity to expand their geriatric knowledge and skills and improve their care of older adults.
Each Certificate includes an overview of aging, including common conditions, mental health, communication, ageism, caregiving, cultural issues, safety and legal issues, palliative/end of life issues and more. 
Health professionals will also gain important geriatric knowledge and skills specific to their occupations.
The Advanced Care of Older Adults Certificate program is funded by a generous grant from the Arizona Board of Regents and developed by the University of Arizona Center on Aging.
Who Should Take the Advanced Care of Older Adults Certificate Program?
Each Certificate is designed for a different group of health professionals:
Certified Nursing Assistants will learn about skin issues; brain diseases; gastrointestinal, kidney and urogenital issues; diabetes and diet; and physical, emotional and social considerations when working with older adults, and more.
Emergency Medical Technicians will learn about medicolegal considerations, communicating with older adults, common medical emergencies in older adults, traumatic injuries, behavioral health conditions and more.
Physical Therapy Assistants will learn about home modification, wounds, mobility promotion, mental and cognitive health, pharmacology and more.
Schedule and Format
The program is completely online and self-paced. You will have six months to complete the course.
Start Dates
You can choose to start your Certificate program on any of the following dates (click a link below to register for that date):
August 1, 2023 - registration for this date is now closed
What is Included?
12 hours of geriatric content.
Six months of access to the course material.
A digital (PDF) certificate of completion from the University of Arizona Center on Aging and the office of Continuing and Professional Education, upon successful completion of the program.
Continuing Education Units: CEU type, cost, and process instructions are provided on the Certificate home page. Note: General CEUs are offered for PTAs and CNAs, not occupation-specific. EMT CEUs are occupation-specific.