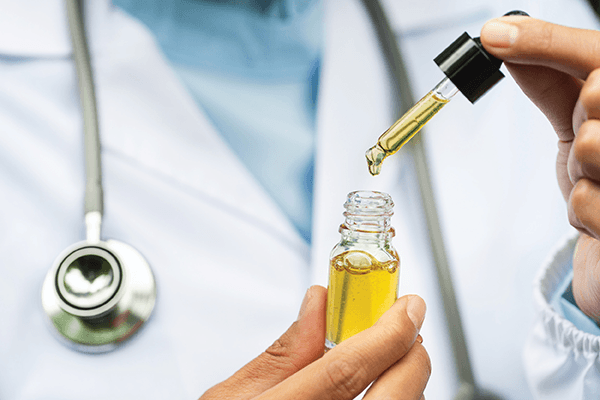 Cannabis Certificate Program
With the expanding legalization of recreational and medical cannabis nationwide has come an increased need for well-trained people to work in the highly-regulated, complex cannabis industry.
The legal cannabis industry already supports over 321,000 full-time jobs nationwide, and the industry is growing significantly faster than other industries. Arizona alone is projected to surpass $1 billion in total annual cannabis sales in 2021.
The need for credible cannabis information extends beyond the cannabis industry itself - to health professionals, legal professionals, law enforcement, and many other professions affected by cannabis legalization.
About the University of Arizona Cannabis Certificate Program
The University of Arizona Continuing & Professional Education non-credit Cannabis Certificate program is designed to meet the current and future cannabis industry workforce needs and position participants for professional success in this thriving industry.
Instructors are experts in the cannabis industry, including cannabis entrepreneurs, board-certified physicians, pharmacologists, attorneys and public policy specialists.
Participants can choose to earn a Certificate in the Business of Cannabis, Cannabis Healthcare and Medicine, or Cannabis Law and Policy:
The Business of Cannabis: For anyone considering a career in cannabis or hemp, specialist knowledge is the key to unlocking the industry's most exciting opportunities. The cannabis landscape is complex, ever changing and unique. This certificate will provide you with a clear understanding of the cannabis industry, how it got there, and where it's going.
Cannabis Healthcare and Medicine: Cannabis medicine is a rapidly growing sector of the healthcare industry, yet trusted and credible information is hard to come by. For healthcare professionals seeking a career in cannabis medicine, or looking to add cannabis expertise to their existing practice, this course offers expert, in-depth instruction on the medical properties of cannabis.
Cannabis Law and Policy: Laws around cannabis are complex and ever-changing, making legal compliance a significant challenge for cannabis businesses. With a cross-disciplinary approach to key industry sectors, this certificate gives you the information and insights needed to participate in the world of cannabis regulation, compliance and public policy.
Each Certificate includes three eight-week courses and can be completed in about six months.
Who Should Earn a Cannabis Certificate?
The Cannabis Certificates are designed for professionals in a variety of occupations.
The Business of Cannabis: entrepreneurs, business professionals, operators and manufacturers
Healthcare and Medicine: healthcare providers, allied health professionals, retail professionals, or manufacturers
Cannabis Law and Policy: legal professionals, law enforcement professionals, or those interested in compliance
Course Schedule and Format
Each non-credit Certificate starts with a Cannabis 101 course, introducing the history, culture and industry of cannabis. After completing Cannabis 101, participants complete two additional specialized courses to earn their non-credit Cannabis Certificate. 
The courses are fully online and asynchronous, meaning you do not need to be online at a specific time to complete your coursework. There are weekly assignments and activities to keep you engaged and on-track to complete your Certificate. You will also develop a portfolio of case studies and projects that you can use to demonstrate your sector-specific cannabis knowledge.
You should expect to dedicate 6-10 hours per week to complete your coursework.
Class Start Dates
You can start your Cannabis Certificate program:
March 7, 2022
May 2, 2022
July 4, 2022
September 5, 2022
November 7, 2022
What Is Included in the Cannabis Certificate Program?
Three eight-week online courses
Completion of a portfolio of case studies and projects to demonstrate your cannabis industry knowledge
A Certificate of Completion from University of Arizona Continuing & Professional Education upon successful completion of the program
Access to the Green Flower Employer Network upon successful completion of the program
Paying For Your Program
Payment plan options are available for qualifying participants. Payment plan options may include additional fees.
Questions?
For additional information, please contact us at uace-info@arizona.edu.
This program is offered in collaboration with Green Flower.