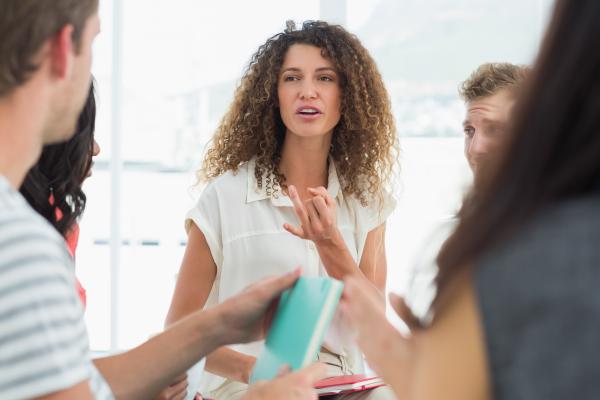 Human Resources (SHRM) Certification Exam Prep
2020 schedule and registration coming soon!
Human resources professionals: are you looking to get SHRM-CP or SHRM-SCP certified?
Our online course combines expert instruction with the 2019 SHRM Learning System to offer a comprehensive and effective way to prepare for success on your SHRM-CP or SHRM-SCP exam. You'll also:
Gain one-on-one guidance to help you comprehend and learn to apply your new HR knowledge.
Utilize the proven SHRM Learning System that dynamically adjusts based on your activities in the system.
Acquire the knowledge and understand the behavioral competencies you need to prepare to pass the exam.
Stay on track to earn your certification with a structured learning experience and support from a SHRM-certified instructor.
What is SHRM-CP/SHRM-SCP certification?
Society for Human Resource Management (SHRM) credentials make you a recognized expert in the Human Resources field. Learn more about SHRM-CP and SHRM-SCP certification here.
Instructor
You'll be able to tap into the expertise and guidance of our highly-experienced, SHRM-certified instructor who is ready to work with you to make sure you are prepared for success on your SHRM-CP or SHRM-SCP exam.
Jazmin Saavedra is the Manager for Student Affairs Human Resources and Payroll at the University of Arizona. Jazmin provides leadership for the Student Affairs HR Business Team who delivers centralized HR support to executive leaders, administrative and HR professionals across the Division of Student Affairs and Enrollment Management | Academic Initiatives and Student Success. Jazmin has been with the University of Arizona for 8+ years and counts with more than 10 years of experience in the HR field. She holds a Bachelor's Degree in French and Spanish Linguistics from the University of Arizona and a Master's Degree in Administration from Northern Arizona University. She also holds a professional certification in Public Management and the SHRM Certified Professional designation. Jazmin enjoys working with others and finds gratification from solving problems. She believes that HR is a field that provides individuals with the opportunity to change lives. Being able to make a difference in the workplace, and having the opportunity to develop trainings that provide employees with transferrable skills, regardless of where they work, are two of the main reasons why she loves being an HR professional.
Discounts and Payment Plans
Discounted pricing ($1,395) is available for UA faculty/staff, SHRM members and members of specific local organizations. Contact us to learn more. A payment plan is also available for this class.