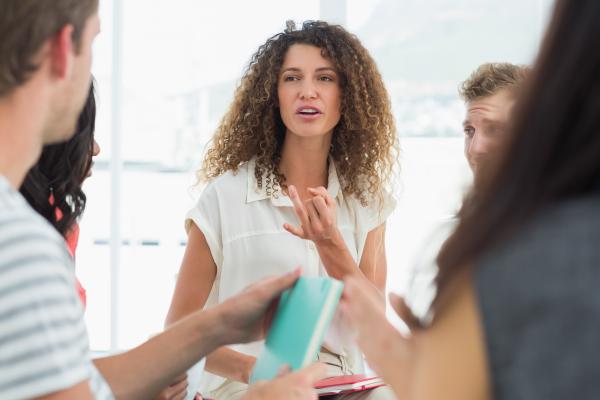 Human Resources (SHRM) Certification Exam Prep
The Fall 2021 SHRM class is currently full. Click the "Add Me to the Waitlist" button below to be notified if a seat becomes available.
Human resources professionals: are you looking to get SHRM-CP or SHRM-SCP certified?
Society for Human Resource Management (SHRM) credentials make you a recognized expert in the Human Resources field.
This online course combines expert instruction with the proven SHRM Learning System to offer a comprehensive and effective way to prepare for success on your SHRM-CP or SHRM-SCP certification exam.
Who Should Take This Course?
SHRM certification is designed for experienced HR professionals. Certification requires a combination of education and experience, in addition to passing a SHRM certification exam. Learn more about SHRM-CP and SHRM-SCP. 
Schedule and Format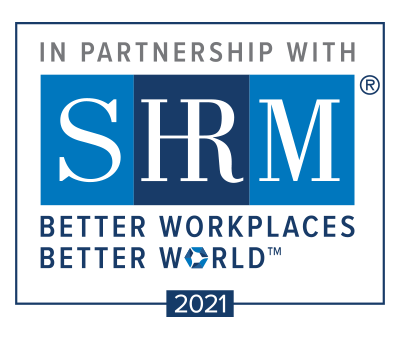 The course is completely online, so you can prepare for your HR exam wherever you are located.
This course combines the convenience of self-paced study with the structure and support of an instructor-led class. You will complete weekly assignments such as reading, discussion questions and quizzes on your own schedule.
You will have access to a SHRM-SCP instructor, who can answer questions and help you through the material. The instructor will also host weekly optional live Zoom sessions to help you deepen your HR knowledge.
What Is Included
Comprehensive SHRM exam preparation: SHRM credentials are based on the SHRM Body of Competency and Knowledge (SHRM BoCK™), which describes the behavioral competencies and HR knowledge that HR professionals need for effective job performance. The course provides participants with a comprehensive review of the SHRM BoCK™ in preparation for taking the SHRM-CP or SHRM-SCP exam. Download full syllabus (PDF).
Structured learning: participants will complete weekly assignments (amount per week varies), such as discussion questions, quizzes, and an assessment to keep on track to prepare for their certification exam.
Weekly live Zoom sessions: participants can attend optional weekly Zoom sessions led by the instructor and other HR experts. These sessions provide the opportunity to ask questions, get feedback, and to interact with the instructor and each other. 
SHRM Learning System: course registration includes 18 months of access to the proven SHRM Learning System (a $950 retail value).
Certificate: upon successful completion of the course, participants will receive a Certificate of Completion from University of Arizona Continuing & Professional Education.
Paying For Your Course
A 10% discount is available for University of Arizona faculty/staff, SHRM members, military, and members of specific local organizations. Discounts may also be available for group registration (three or more registrants from the same organization). Contact us to learn more.
A payment plan is also available for this class.
Instructor
You'll be able to tap into the expertise and guidance of our highly-experienced, SHRM-certified instructor who is ready to work with you to make sure you are prepared for success on your SHRM-CP or SHRM-SCP exam.
Denise Godoy is a Human Resources Manager for Housing & Residential Life at the University of Arizona. Denise oversees the day-to-day operations for Housing Human Resources & Payroll including recruitments, hiring, payroll, compensation, and leave management. She provides advice and consultation on employee relations issues and performance management. Housing & Residential Life employs a diverse staff of more than 220 full-time employees and 700 student employees.
Denise has over 10 years of experience in the HR field. She holds a bachelor's degree in Public Management and Policy from the University of Arizona and a Master of Legal Studies degree with a concentration in Compliance and Legal Risk Management from James E. Rogers College of Law, University of Arizona. Denise also holds the SHRM Senior Certified Professional (SHRM-SCP) designation.