High Demand for Project Managers in Arizona
Project management is highly in demand among Arizona employers, with over 79,000 job postings asking for project management skills in the past year alone. 
Just about every industry you can think of hires project managers, making project management skills highly transferable across the country (and even around the world).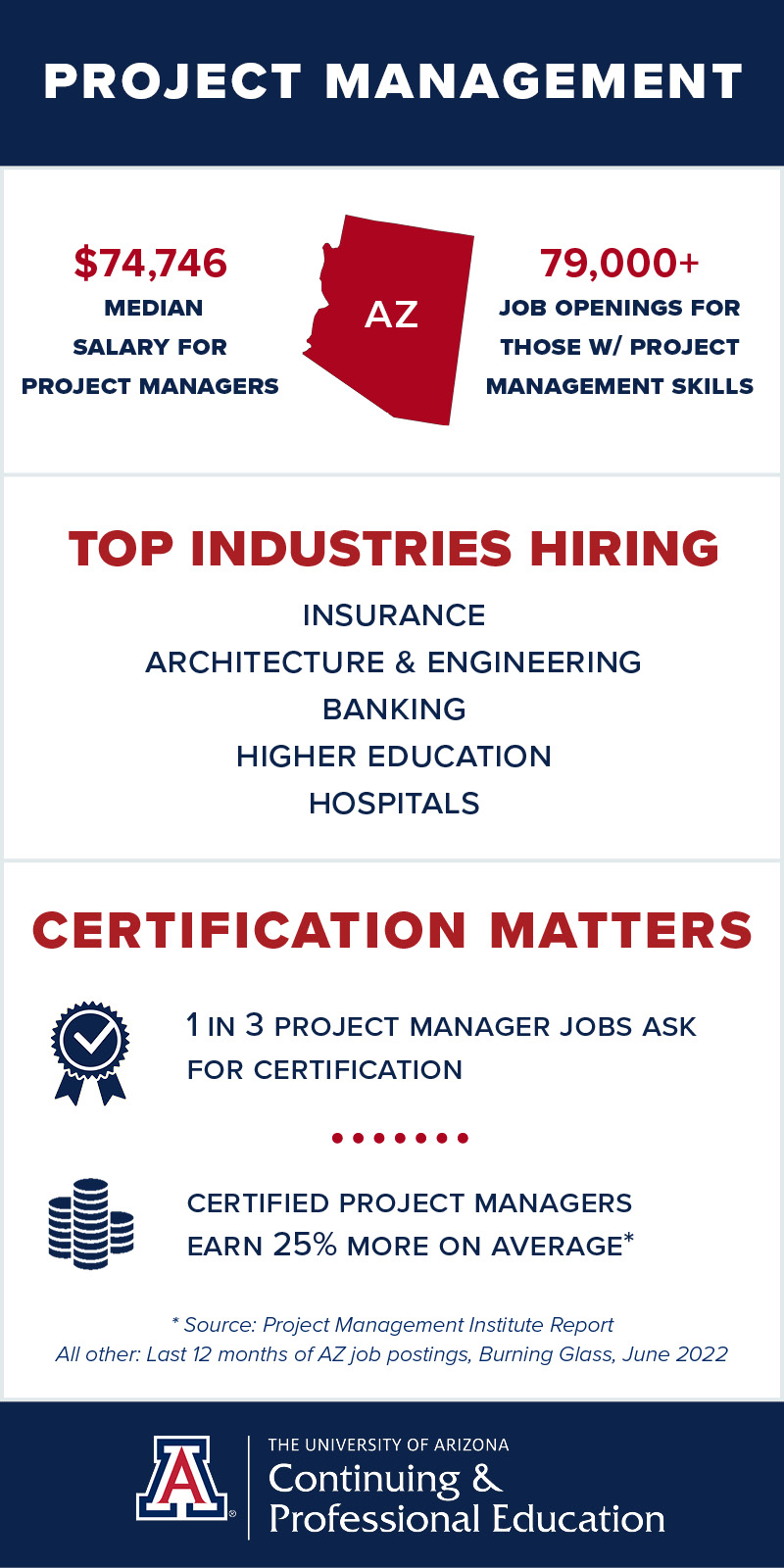 Project management certification demonstrates that you have the skills and knowledge to manage projects from start to finish. This can give you an edge in the hiring process and increase your earning potential:
In Arizona, over 1/3 of project manager job postings asked for project management certification in the past year.
According to a Project Management Institute survey, certified project managers nationwide report earning significantly more than those that are not certified.
For experienced project managers, the Project Management Professional (PMP®) is the "gold standard" of project management certifications. See upcoming PMP Exam Prep classes.
The Project Management Professional (PMP) is a registered mark of Project Management Institute, Inc.