Tucson Named a Top Up-and-Coming Tech Market
If you're interested in a career in tech, Tucson is a great place to be. The high demand for tech talent in places like the San Francisco Bay Area and Seattle is prompting companies to expand into smaller markets, according to a new report from global commercial real estate services and investment company CBRE.
In its 2019 Scoring Tech Talent report, CBRE ranked Tucson at the top of these "Next 25 Markets" where companies are looking to find new opportunities and tech talent.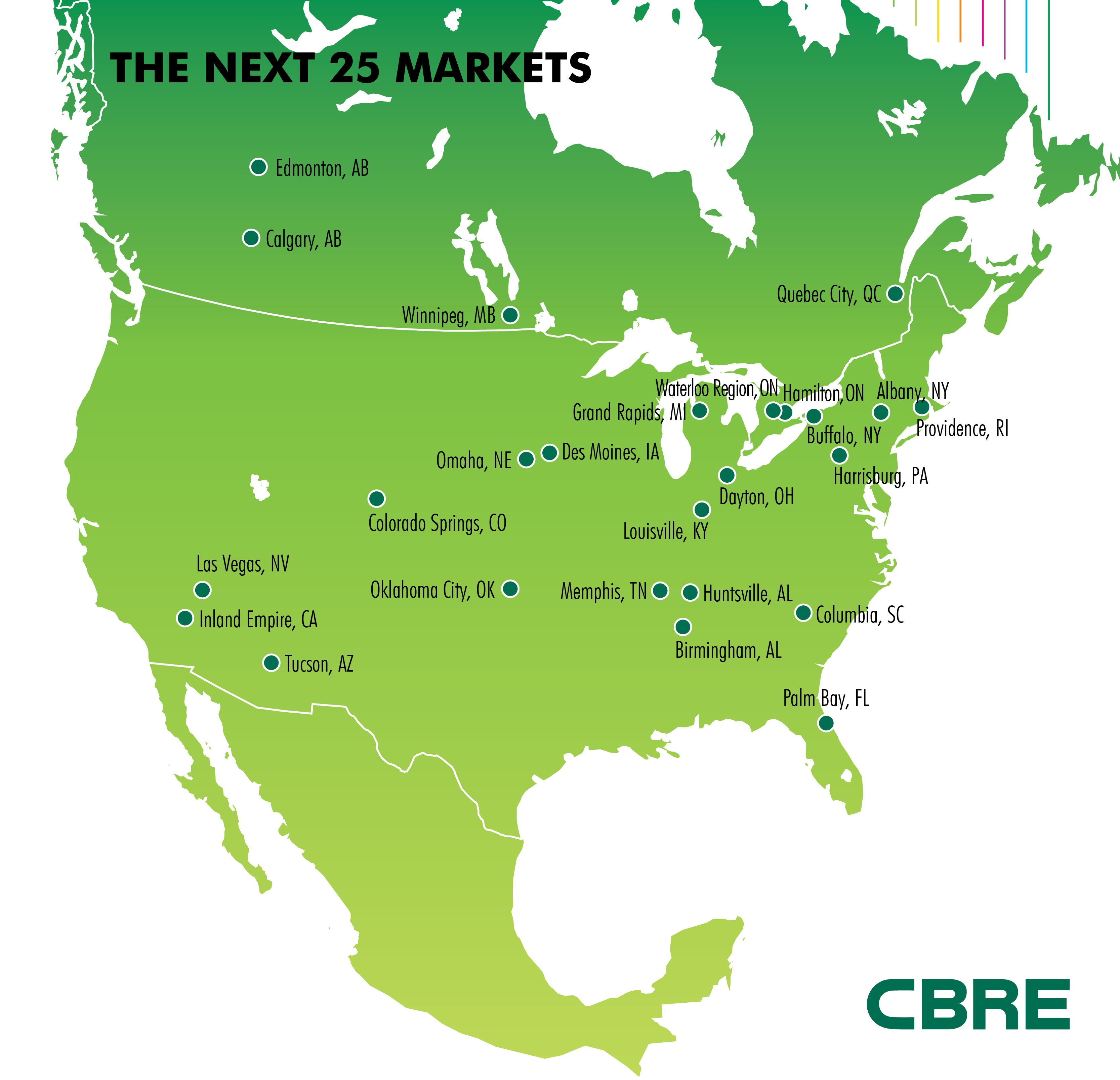 According to the report, Tucson tech jobs have grown 90% over the last five years and tech wages grew 29% in that same timeframe.
Top Tucson Tech Jobs
If you're wondering what Tucson employers are looking for, these are the top tech jobs in the Tucson metro area in the last 12 months.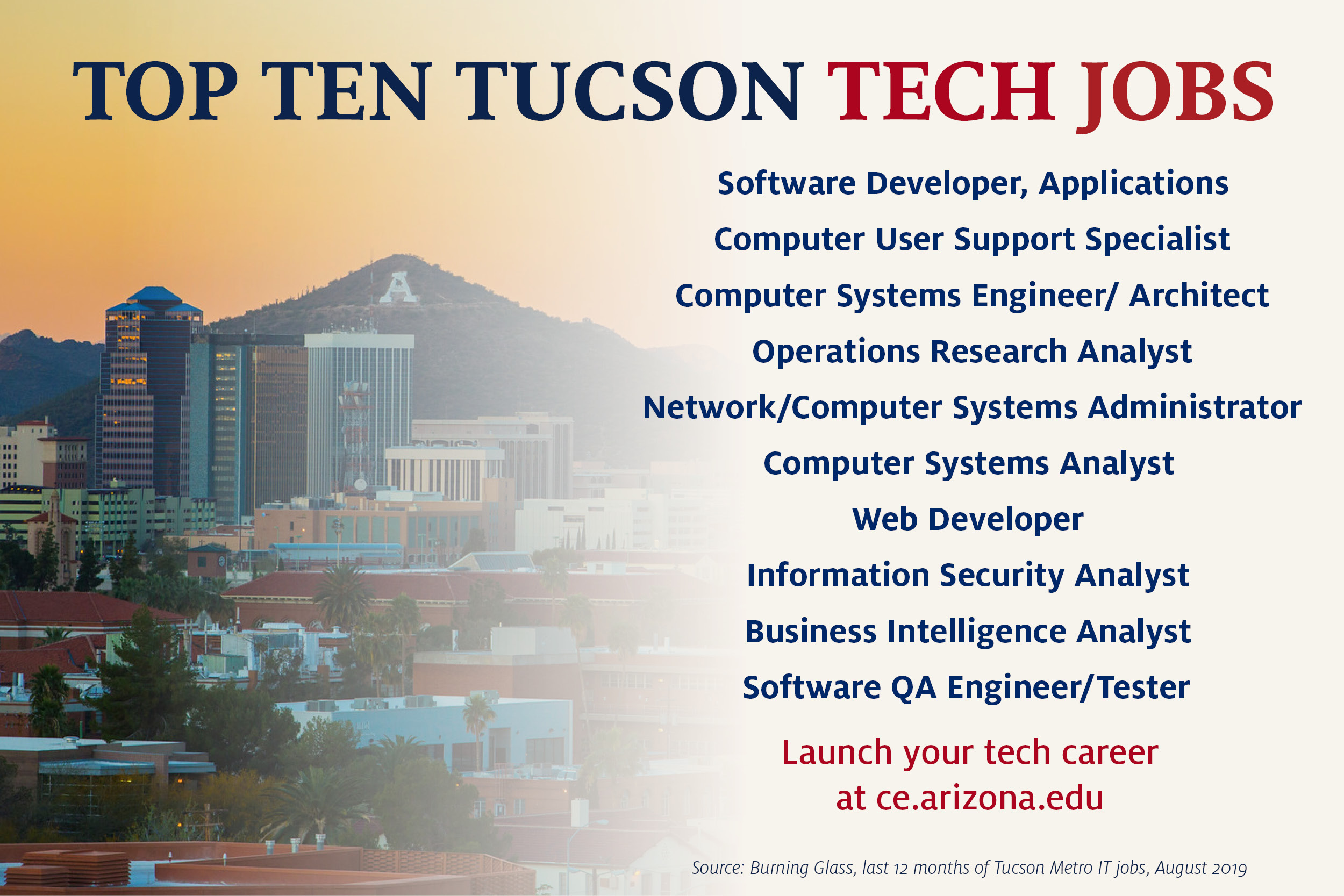 Three Paths to In-Demand Tech Jobs
1. Computer User Support Specialist
Computer user support specialists provide technical assistance to computer hardware and software users.
In entry-level IT help desk jobs like these, 1 in 5 job postings require the CompTIA A+ certification. The CompTIA A+ exams are a globally recognized, vendor-neutral qualifying credential for tech support and IT operations roles. A+ is an entry-level certification designed for those who are looking to start a tech career.
Like many other IT certifications, CompTIA certifications are "stackable," so you can earn additional certifications as you gain skills and experience.
2. Network/Systems Administrator
A Network or Systems Administrator manages the day-to-day operations of an organization's computer networks, including installing, organizating and supporting the hardware and software of these systems. These roles typically require 3-5+ years of experience and often include certification requirements.
Iif you are interested in pursuing a Network/Systems Administrator career, you might explore a CompTIA Security+ certification. This is the most often-requested certification in Network/Systems Administrator job postings. This intermediate-level certification "establishes the core knowledge required of any cybersecurity role and provides a springboard to intermediate-level cybersecurity jobs," according to CompTIA.
3. Web Developer
The University of Arizona Continuing & Professional Education Coding Boot Camp gives you the knowledge and skills to build dynamic end-to-end web applications and become a full stack web developer. New classes start quarterly in the Phoenix Metro area and Tucson.
Learn More