Wondering Which Credentials are Right for You? Our Guide is Here to Help!
Earning new professional credentials can be one of the best ways to improve your resume and boost your earning potential.
But how do you decide which credential is right for you? Do you need a license to practice in your chosen field? Will a certificate give you a leg up in your next job interview or performance review? What about industry certifications? And what are microcredentials all about?
There's no "one size fits all" approach to career advancement, but knowing what types of credentials are available can help you pick the right credential for your chosen career path.
Here's a quick guide to help you navigate the many options available to you.
Industry Certifications
Industry certifications are awarded by a certification body (often an industry association, trade group or a corporation). Certifications are usually awarded after successfully completing an exam that demonstrates you have acquired the knowledge, skills and abilities to perform a specific job or task. Certifications are often time-limited and may be renewed through a re-certification process.
Certifications can help experienced professionals move up in their current careers or open the door to starting a new career in certain industries. Some certifications are "stackable," meaning you can earn additional credentials as your knowledge and experience increase.
Nationally-recognized and in-demand industry certifications include:
Cisco CCNA and CCNP certifications
CompTIA certifications
Project Management Professional (PMP®) certification
SHRM-CP (Human Resources) certification
Industry certification courses can help you prepare for these certification exams.
Non-Credit Certificates
A non-credit certificate is awarded by an educational institution (such as University of Arizona Continuing & Professional Education) after you complete a program. Certificate programs typically involve successful completion of multiple courses.
Certificates may be specifically required or requested by employers. For example, a Paralegal Certificate may be listed as "required" or "preferred" in paralegal job listings. Even if the certificate isn't required by an employer, it can give you an edge in the hiring process by demonstrating that you have acquired the knowledge and skills you need to do the job.
Non-credit professional development certificates should not be confused with for-credit certificates. For-credit certificates are awarded for successful completion of a for-credit program, such as a graduate certificate.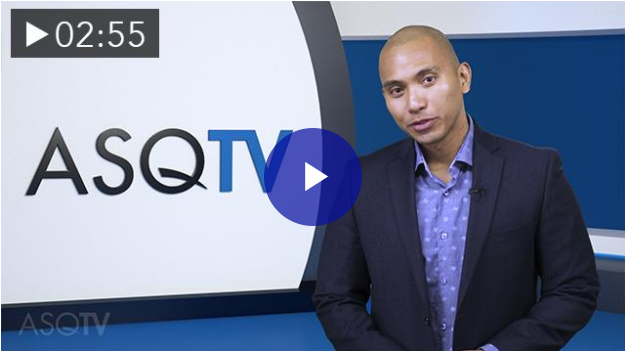 Still wondering about the difference between certifications and certificates?
This short video, based on an article by our Dr. John DeLalla, breaks it down. Watch the video on ASQ's site.
Licenses
A license is a credential that allows you to practice in a specific field. A nursing license is a common example of this type of credential.
A license is awarded by a government licensing agency based on pre-determined requirements, generally a combination of work experience, education and training.
Licenses generally expire after a certain period of time and must be renewed periodically. Licensing agencies may also have specific continuing education requirements, such as clock hours, or continuing education units (CEUs) to renew or continue a license.
Continuing Education Units (CEUs)
Continuing education units are a nationally recognized and effective way to measure, record, and report a person's participation in continuing education activities.
Participants often use CEUs to meet career requirements. For example, an industry may have continuing education standards for licensing, certification, or registration. CEUs can also help demonstrate professional competence, career development, vocational growth, and personal achievement.
Participants earn one CEU for each 10 "contact" hours spent in an organized educational activity.
Microcredentials and Digital Badges
Microcredentials demonstrate that specific skills and/or competencies have been achieved by the participant. Typically, microcredentials are more targeted and specific than other types of credentials.
Digital badges are a type of microcredential, and they an increasingly popular way to record and recognize professional development activities. Digital badges aren't simply a "participation" trophy. Digital badges include rich detail regarding what the participant did to earn the credential, such as learning outcomes/competencies achieved, exam results, projects completed and much more.
Digital badges can also be added to the participant's resume and to LinkedIn and other professional networking sites. A potential employer can click on the badge to see exactly what the participant did to earn it. This allows the participant to highlight the true depth and breadth of their learning achievement to potential employers.
Quick Reference Guide to Professional Credentials
In a hurry? Download Professional Credentials at a Glance (PDF). 
Type of Credential
Required to practice in a particular industry
Awarded by
Requirements
Does it expire?
Examples
Industry certification
No, but may be required for particular jobs
Industry association, trade group or corporation

Varies by certification, but may include a combination of:

Work experience
Degree completion (high school diploma, associate's degree, bachelor's degree, etc.)
Continuing education or training
Assessments/exams

Often expires within a specified time period, requiring re-certification

Cisco CCNA and CCNP certifications
CompTIA certifications
Project Management Professional (PMP) certification
SHRM-CP (Human Resources) certification

Non-Credit Certificate
No, but may be required or preferred for particular jobs
Educational institution
Varies by certification program. Some may have no pre-requisites.
Certificates do not expire.
License
Yes
Government licensing agency

Varies by license, but may include a combination of:

Degree completion
Certifications
Certificates
Assessments/ exams
Apprenticeship programs
Continuing education or training
Work experience

Usually expires within a specified time period, requiring re-licensing

Doctors, nurses, physical therapists and other medical professionals
Building contractors
Electricians
Cosmetologists
Social workers, counselors, therapists
Teachers

Microcredentials and Digital Badges

No

Educational institution or other training provider

Varies by credential, but typically includes some combination of:

Learning or classroom hours
Exams or assessments
Project completion

Digital badges do not expire.

Leading corporations such as Adobe, Dell, and IBM have digital credential programs.

University of Arizona offers digital credentials for a number of our continuing education programs.

Continuing Education Units (CEUs)

May be required for licensing or re-licensing in particular industries

Educational institution

Participants earn one CEU for each 10 "contact" hours spent in an organized educational activity. This activity must meet under the direction of an approved sponsor and qualified instructors.

CEUs do not expire.

We offer CEUs for qualifying University of Arizona and non-University of Arizona noncredit education programs.
Ready to get a new credential? Explore our professional development classes!