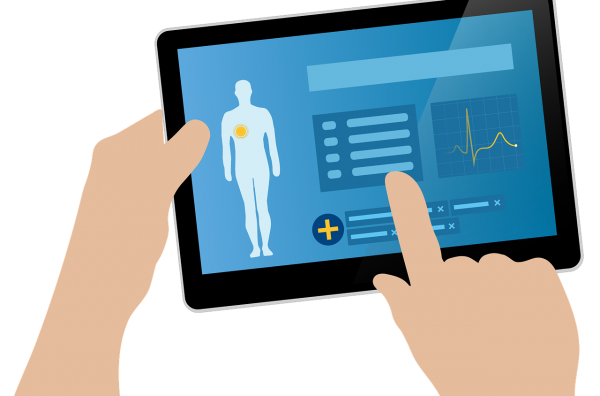 Certified Electronic Health Records Specialist Career Prep
With the move to electronic medical records and other computer-based health information systems, medical offices and healthcare agencies are in need of administrative professionals who can navigate these complex systems.
The average salary for an Arizona Medical Records and Health Information Technician is over $41,000 a year, according to the Bureau of Labor Statistics (BLS). The BLS projects jobs in this field will grow nearly twice as much as the national average through 2026.
What You Will Learn
This self-paced online course will prepare participants to become Certified Electronic Health Records Specialists and learn the electronic health record process.
Administrative, clinical, and billing applications are discussed, as well as real-world situations that the participants will encounter in the workforce. 
This course also prepares the participant to take the National Healthcareer Association Electronic Health Record Specialist (CEHRS) certification exam. 
Class Schedule and Format
This non-credit professional development program includes 145 hours of self-paced online training.
This is an open enrollment course, so you can enroll and start learning at any time. Once you enroll, you will have 12 months to complete the program.
What Is Included
145 hours of self-paced online training
All necessary course materials
The cost of the certification exam is included in the course cost.
Upon successful completion of this program, participants will receive a Certificate of Completion from University of Arizona Continuing & Professional Education.
This program is offered in collaboration with ProTrain, LLC. 
Who Should Take Self-Paced Online Training?
Self-paced online training allows you to learn these skills online, any time that works for you. This is a good option for those whose work or family commitments make it difficult to attend scheduled training.
Because the training is self-paced, you will not have interaction with an instructor or with other participants, and there is no specific class schedule that you are required to follow. That means you will need to be persistent and motivated to stay on track to complete your training.