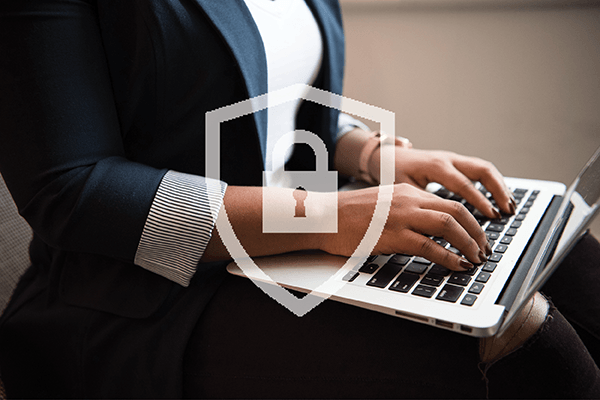 Computer Security Training
Registration is open through November 8, 2020.
Computer Security is a noncredit professional development course designed to equip you with in-demand security skills. This course focuses on securing computing systems and web applications.
Upon successfully completing the program, you will be able to use the data collected from a variety of cyber defense tools (e.g., IDS alerts, firewalls, network traffic logs) to analyze computing systems and applications events for the purpose of detecting and mitigating attacks against their operations.
How It Works
The course is completely online and you have 24/7 access to materials. Each module includes video lectures and quizzes to ensure you understand the material, plus hands-on practice using network and computer monitoring tools, intrusion detection and prevention tools, and other IT security tools.
The hands-on experience and cybersecurity labs will prepare you to immediately apply and use what you learn.
NOTE: Because this training contains online labs, participation in the program requires high-speed and reliable Internet access and a computer (minimum Windows 7 or MacOS X or Ubuntu 12.04 or a tablet with similar capabilities).
Learn In-Demand IT Security Skills
The National Initiative for Cybersecurity Education (NICE), led by the National Institute of Standards and Technology (NIST) of the U.S. Department of Commerce, is a partnership between the private sector, government and academia that works to improve cybersecurity education, training, and workforce development.
The skills you will learn map directly to the NICE Cybersecurity Workforce Framework:
Conducting vulnerability scans and recognizing vulnerabilities (S0001)
Applying and incorporating information technologies into proposed solutions (S005)
Applying confidentiality, integrity, and availability principles (S006)
Applying Host/network access control list (S0007)
Assessing the robustness of security systems and designs.
Detecting host and network-based intrusions via intrusion detection technologies (S0025)
Using Virtual Private Network (VPN) devices and encryption (S0059)
Identifying, modifying, and manipulating applicable system components within Windows, Unix, or Linux (e.g., passwords, user accounts, files).
One-way hash functions (e.g., Secure Hash Algorithm (HAS), Message Digest Algorithm (MD5)) (S0089)
Protecting a network against malware (S0079)
Network hardening techniques (e.g., removing unnecessary services, password policies, network segmentation, etc.) (S0121)
Instructors
Dr. Salim Hariri, a Full Professor in the Department of Electrical and Computer Engineering at The University of Arizona. He is the co-director of the NSF Center for Cloud and Autonomic Computing and he is the Editor-In-Chief for the CLUSTER COMPUTING JOURNAL (Springer, http://clus.edmgr.com). Dr. Hariri is a world renowned researcher in the area of cybersecurity, distributed computing, and autonomic computing. Dr. Hariri is the founder of AVIRTEK, a startup cybersecurity company, and he has led the development of several innovative autonomic cybersecurity products and services to provide self-protection capabilities with little involvement of users or administrators.
Dr. Pratik Satam is a Research Assistant Professor at the University of Arizona. He got his Masters and Ph.D. from the University of Arizona in 2015 and 2019 respectively. His research focuses on Cybersecurity, Industrial Control System Security, Cloud Security, and Autonomic Computing.
Discounts and Payment Plans
Discounted pricing ($1,350) is available for University of Arizona faculty/staff, military and members of select professional organizations. A payment plan is also available for this class
About the Registration Process
To help ensure you will be successful, you will first need to complete a short background information form that describes your technical skills and experience. The Computer Security program team will review the information you provide within one week. They will notify you if you are approved to register for a course, and they may also recommend pre-work to ensure you are up to speed before starting the program. This step in the registration process is free.
If you are approved to register, you will be sent a link to register and pay for your course.