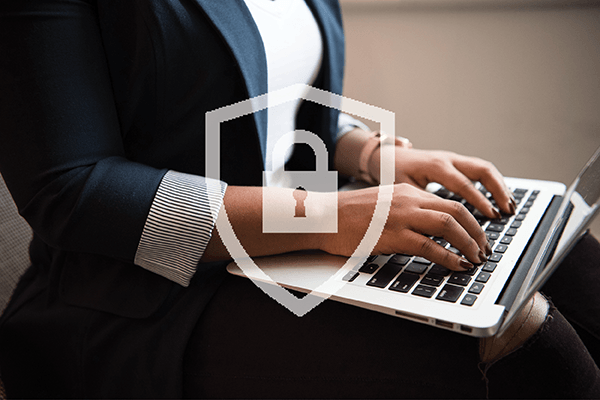 Cybersecurity Essentials: Computer Security
This noncredit professional development course will equip you with in-demand computer and web application security skills.
Who Should Take Computer and Web Application Security?
No prior cybersecurity experience is required. These courses are perfect for those who:
Are tech-savvy and enjoy the challenge of learning new tools and technologies.
Are curious about cybersecurity and want to go beyond the theoretical by using real-world cybersecurity tools.
Have some information technology (IT) experience or training and want to add in-demand cybersecurity skills to their resume.
Want to fill cybersecurity skills gaps in their organization.
---
What You Will Learn: Practical Computer Security Skills and Tools
Upon successfully completing the program, you will be able to use the data collected from a variety of cyber defense tools (e.g., IDS alerts, firewalls, network traffic logs) to analyze computing systems and applications events for the purpose of detecting and mitigating attacks against their operations.
The hands-on experience and cybersecurity labs will prepare you to immediately apply and use what you learn.
Course topics include:
Overview of Computing Operating Systems (Linux, Mac, Windows)
Computer Security Introduction
Computer Attacks
Computer System Vulnerability Analysis
Computer Intrusion Detection Tools
Computer Security Policies
Secure Computing System Design and Configuration
Hands-on labs include: launching and monitoring simulated attacks that compromise computers' confidentiality, integrity and availability; ransomware, viruses, buffer overflow and rootkit attacks.
---
Earn a Certificate and Digital Badge from a Name Employers Trust
Upon successful completion of the course, you will receive a digital Certificate of Completion and a digital badge from University of Arizona Continuing and Professional Education.
Digital badges are an increasingly popular way to record and recognize professional development activities. Digital badges include rich detail regarding what you did to earn the badge, such as learning outcomes achieved, lab exercises completed, skills and tools learned in the course, and more.
Digital badges can also be added to your resume and to LinkedIn and other professional networking sites. A potential employer can click on the badge to see exactly what you did to earn it.
Course Schedule and Format
Course Dates: Summer Session: July 11-October 10, 2022
Course Format
The course is completely online, and you have 24/7 access to materials, including:
Short, engaging video lectures
Quizzes to ensure you understand the material
Hands-on online labs, where you will practice using network and computer monitoring tools, intrusion detection and prevention tools, and other IT security tools
The instructor is available to answer your questions via email and during weekly scheduled office hours.
Requirements: Because this course contains online labs, participation in the course requires high-speed and reliable Internet access and a computer (minimum Windows 7 or MacOS X or Ubuntu 12.04 or a tablet with similar capabilities).
About Cybersecurity Essentials
University of Arizona Continuing & Professional Education Cybersecurity Essentials courses were developed in accordance with the National Initiative on Cybersecurity for Education (NICE) / National Institute of Standards and Technology (NIST) Cybersecurity Workforce Framework, which outlines the real-world knowledge, skills and abilities needed in the cybersecurity workforce.
The courses were designed by Dr. Salim Hariri, a world renowned researcher in the area of cybersecurity, distributed computing, and autonomic computing.