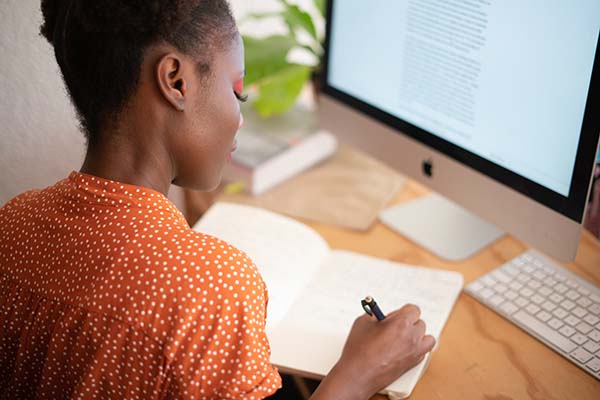 Grant Writing Certificate
Learn the essentials of writing, researching, obtaining, maintaining, operations and strategies within the grant system.
What You Will Learn
This course covers grant research, grant writing, technical writing, budgeting, fundraising techniques and more.
Who Should Take the Grant Writing Course?
The Grant Writing course is suitable for anyone wanting to learn the essentials of writing or acquiring grants for private, public, or government use.
Those who would prefer a shorter introductory course may be interested in Grant Writing Fundamentals.
Class Schedule and Format
This non-credit professional development program includes 180 hours of self-paced online training. You will work at your own pace to complete course activities, and a course mentor is available to answer questions and help you understand the material.
This is an open enrollment course, so you can enroll and start learning at any time. Once you enroll, you will have 12 months to complete the program.
What Is Included
180 hours of self-paced online training
All necessary course materials are included
Upon successful completion of this self-paced online program, participants will receive a Certificate of Completion from University of Arizona Continuing & Professional Education
This program is offered in collaboration with ProTrain, LLC. 
Who Should Take Self-Paced Online Training?
Self-paced online training allows you to learn these skills online, any time that works for you. This is a good option for those whose work or family commitments make it difficult to attend scheduled training.
Because the training is self-paced, you will not have interaction with an instructor or with other participants, and there is no specific class schedule that you are required to follow. That means you will need to be persistent and motivated to stay on track to complete your training.