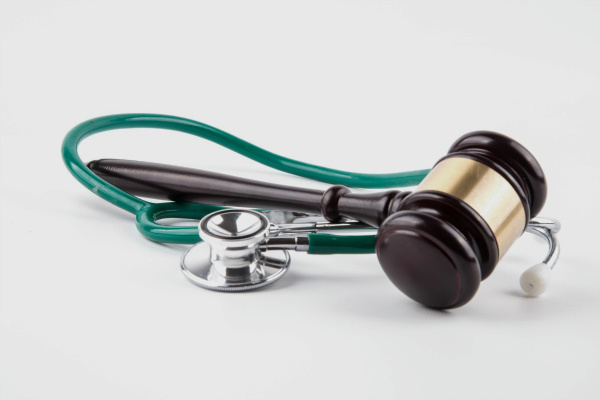 Legal Nurse Consultant Course
This program prepares medical professionals for a career in the legal field as legal nurse consultants. 
Legal nurse consultants use their medical education and experience to advise law firms, health care providers, insurance companies, government agencies and other organizations regarding medically-related issues and appear in court as expert witnesses.
What You Will Learn
The course provides a comprehensive analysis of the principles and practices of legal nurse consulting (LNC), with an emphasis on law and expert witness testimony. 
Who Should Take the Legal Nurse Consultant Course?
The course is designed for medical professionals who wish to start a career as legal nurse consultants. The course is also open to anyone interested in the field of forensic testimony and medical-legal issues.
Class Schedule and Format
This noncredit professional development course includes 42 clock hours of instruction/learning. 
The course is available in two different formats:
In the online format, you will complete your course in one seven-week session. You will complete weekly activities and assignments, averaging 10 hours per week of course work. As long as you complete your work by the assigned deadline, you can work at your own pace, and you don't need to be online at a particular time.
In the self-study format, you can register and start learning at any time. Once you register, you will have four months to complete the program. Because it is a self-paced program, you will not have weekly assignments or a specific course schedule to follow. Therefore, you will need to be organized, persistent and motivated to stay on track to complete your training.
Online course dates: see start dates in the right sidebar.
Online Self-Study course dates: start any time and complete your program within four months.
What Is Included
42 clock hours of training
A Certificate of Completion from University of Arizona Continuing & Professional Education upon successful completion of the program
A digital badge upon successful completion of the program
Note: books and materials are not included in registration fee.
This program is offered in collaboration with CLS by BARBRI.
Paying For Your Course
Financing options may be available through CLS by BARBRI, in partnership with Affirm and PayPal. Learn more on the Payment Options page. Financing options may include additional fees. Note: The University of Arizona office of Continuing and Professional Education is not affiliated with Affirm or PayPal and does not administer these payment programs.