Top Ten Tech Credentials: Arizona Edition
Considering adding an IT certification to your resume? The credential you choose will often depend on your background, work experience and career goals.
But geography can also play a factor. Employers prioritize different credentials in different locations. To help you choose the right certification, we analyzed the past 12 months of job postings data in Arizona.
These were the top IT certifications in Arizona job postings: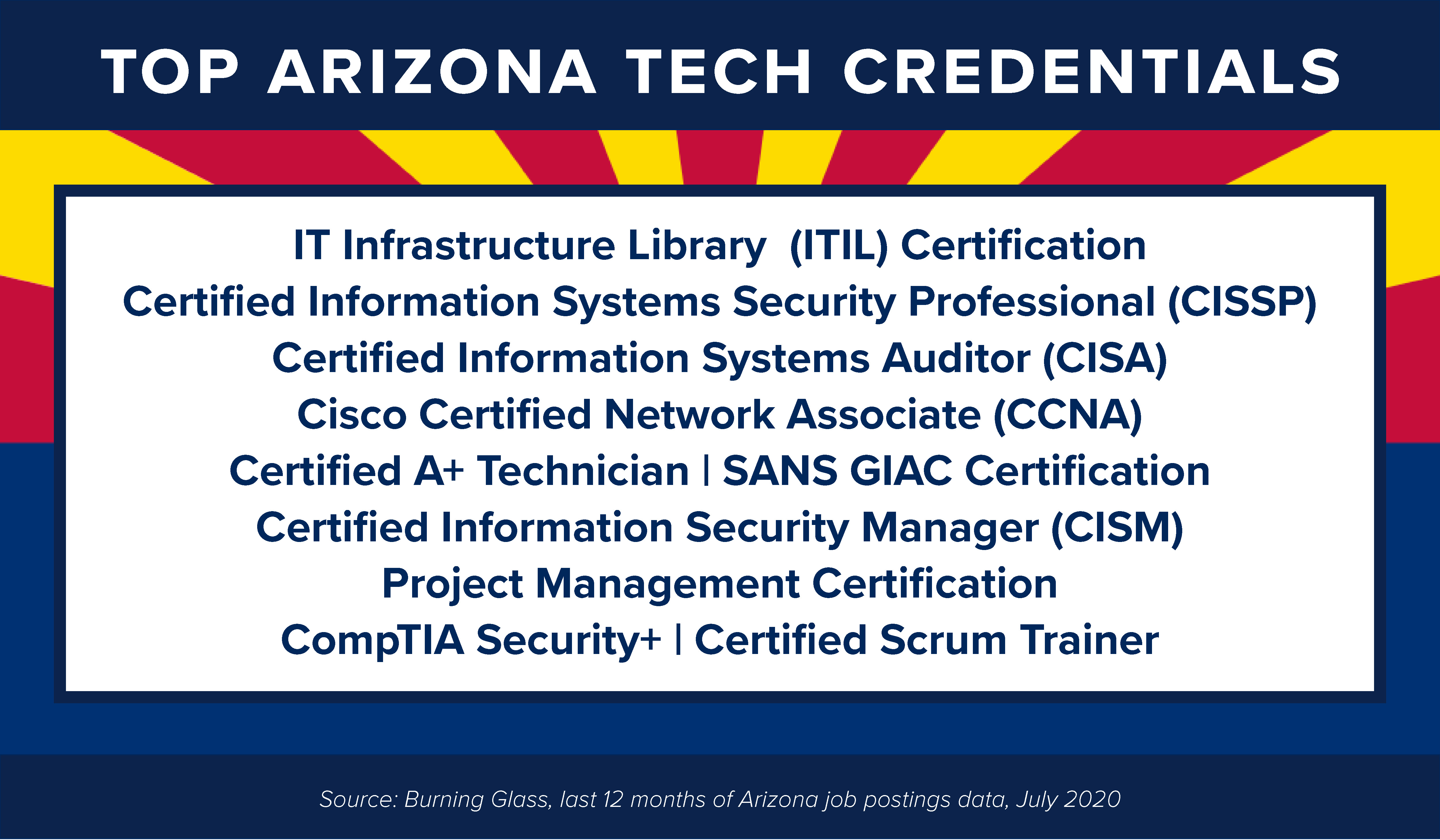 Digging a little deeper, we found that the top certifications even varied by county, reflecting different major employers and workforce needs in different locations: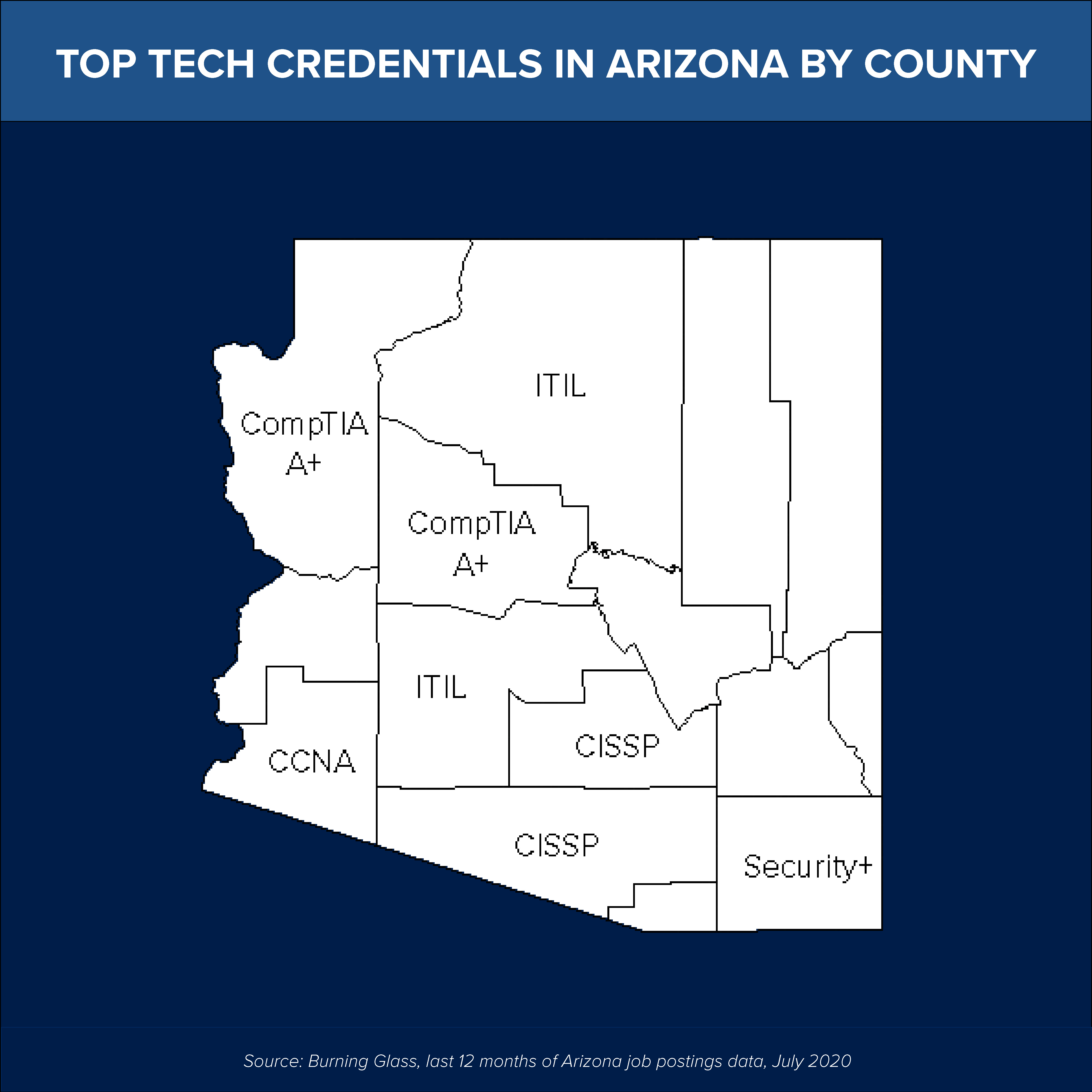 (Counties without certifications listed had too few IT job postings to determine the top certification).
CISSP is the top-requested certification in Pima and Pinal Counties
ITIL is the top certification in Maricopa and Coconino Counties
Yavapai and Mohave counties favor CompTIA A+ 
CompTIA Security+ is the top certification in Cochise County
CCNA is the most-requested certification in Yuma County
Interested in getting an IT certification? We offer certification exam prep classes for many of the top-requested IT certifications in Arizona. Explore all IT certification exam prep classes.