Top Ten Tech Credentials: U.S. Edition
After we crunched the numbers to identify the top tech credentials in Arizona job postings, we were curious to see how Arizona compared to nationwide job postings. Here's what we found.
ITIL and CISSP certifications grabbed the #1 and #2 spot nationwide, just as they did in Arizona. But there were some differences. For example, Certified Scrum Trainer made the top 10 list in Arizona, but is less in-demand nationwide.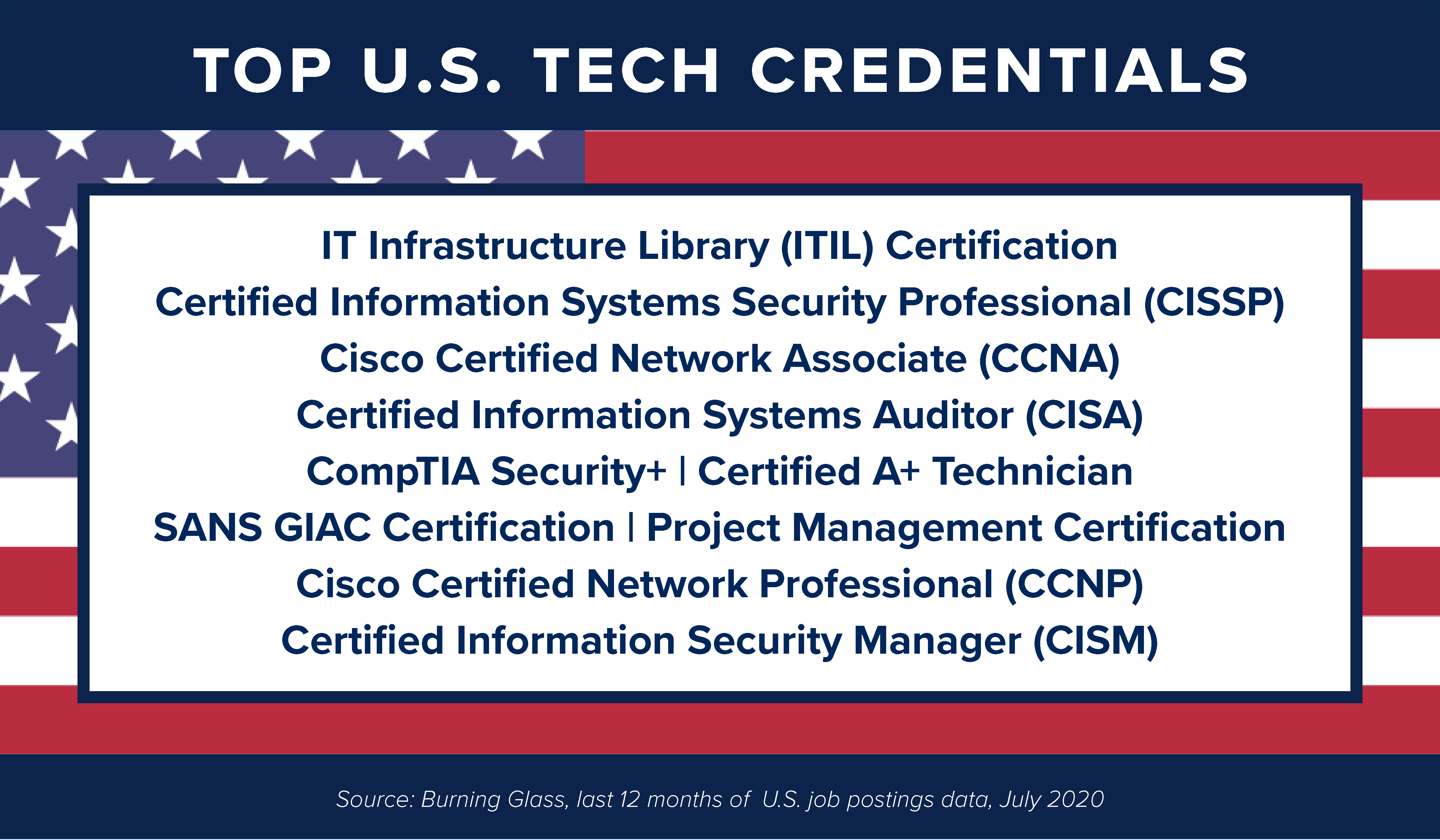 These results underscore that there isn't a one-size-fits-all approach to certification. In addition to considering your career goals, background and experience when choosing a certification, your local job market can also be a factor in your decision.
Ready to get certified? Explore all IT certification exam prep classes.