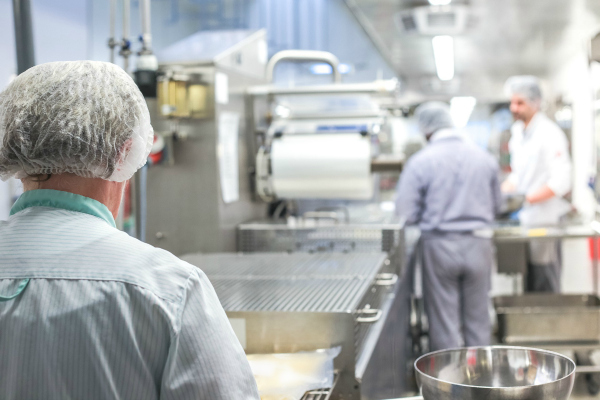 Basic Hazard Analysis and Critical Control Point (HACCP) Training
Federal food safety regulations for meat and poultry mandate that each manufacturer must rely on a trained individual who has received instruction in the application of Hazard Analysis and Critical Control Point (HACCP) principles. Those trained individuals must perform a periodic reassessment of the ongoing adequacy of the HACCP plan.
This two-day workshop directly fulfills these regulatory expectations, as well as provides additional instruction to assist food manufacturers in producing safe product. In the workshop, participants will receive instruction in the regulatory requirements specific to the design features of a HACCP plan, including the seven principles of HACCP and record review, and the overall food safety system. Special attention will be placed on developing a HACCP plan, as well as when and how to conduct a record review.
Participants will interactively spend time throughout the workshop solving problems about hazards and their control associated with meat, poultry, eggs, seafood, and juice products.
Meals and all materials are included in the registration fee. Learn more about the workshop.
Schedule: Summer schedule coming soon. Workshop meets for two days: 8 a.m.-5 p.m. on Day 1 and Day 2.
The content of this workshop is accredited by the International HACCP Alliance. Participants who successfully complete the workshop and are present for all aspects of the training will receive a certificate and seal from the International HACCP Alliance, a certificate of completion from University of Arizona Continuing & Professional Education and will be eligible for 1.5 Continuing Education Units (CEUs).
See all food safety workshops.
Note: scheduled workshops may not be initiated if fewer than 15 participants enroll in advance – this situation will be assessed on a case-by-case basis.
Dr. Daniel Engeljohn is an Assistant Professor of Practice in Animal Science at the University of Arizona. Academically trained in animal science with a meat science/muscle biology specialty, as well as a specialty in human nutrition. He recently retired after 40 years at the U.S. Department of Agriculture (USDA) in Washington, DC, where he led the development of food safety policy associated with meat, poultry, and processed egg products. 
If you are interested in attending a workshop at another time or in a different location, please contact us. If we see that there is interest, we may schedule additional workshops based on demand.