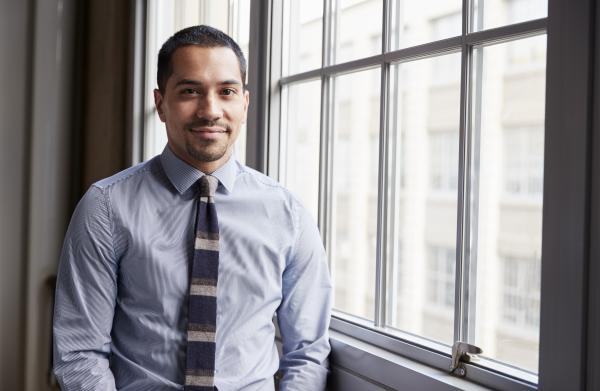 Spanish/English Translation Certificate Program
The certificate in Spanish/English Translation is designed to respond to the increasing local, national, and international demand for professionals, educators, and students interested in meeting the challenges of an increasingly multicultural and multilingual society.
This three-course non-credit professional development certificate program is designed to train entry-level translators in Spanish to meet the needs of doctors' offices, hospitals, public health settings, courts, legal offices, schools, etc. 
Who should take Spanish/English Translation?
It is intended for bilingual (English-Spanish) speakers with no formal training in translation who wish to improve or expand their knowledge and skills in written translation.
The online format is ideal for professionals who, due to career and family obligations, cannot attend face-to-face classes.
Upon completion of the program, students will have attained the following:
Practice translating medical, legal, and business content from English to Spanish and Spanish to English
Knowledge of English/Spanish health, legal and business terminology and of how to expand on it
Knowledge of how to make translation decisions on the basis of the translation requirements
Training in cultural competency
Preparation to work in health and legal settings
A University of Arizona non-credit Certificate in Translation is awarded upon successful completion of the program (three courses). 
---
Courses
Each course is usually 16 weeks long and offered 1-2 times per year. Courses start in January, May and September.
Courses are self-paced, with weekly deadlines for activities such as reading, translation assignments and exams.
Medical Translation
The Medical Spanish/English Translation course provides guided practice in the successful completion of professional translation tasks involving texts in the medical domain, such as health care forms, health information texts, health/patient education, and legal documents in the healthcare setting.
Dates: January 9-May 14, 2023
Legal Translation
Spanish/English Legal Translation provides guided practice in the successful completion of professional translation tasks involving texts common within the legal domain, such as legal forms and documents in the civil, commercial and criminal domain.
Dates: May 15-August 27, 2023
Business Translation
Spanish/English Business Translation provides guided practice in the successful completion of professional translation tasks involving texts in the business/financial domain. This course will be useful to those interested in pursuing translation careers in marketing, retail, banking, finance and other business areas.
Dates: August 28-December 17, 2023
For more training opportunities in translation and interpretation, please visit the University of Arizona National Center for Interpretation.
---
Awards
The University of Arizona Spanish/English Translation Certificate Program was the recipient of the 2021 University Professional and Continuing Education Association (UPCEA) West Region Outstanding Non-Credit Program Award.
Application and Registration
To apply, you will need to complete and submit a background information form and a written entrance exam to test your proficiency in English and Spanish. Applying to the program is free, and you can apply any time. Please allow 2 weeks before contacting us about the results of your application.
If you are accepted into the program, you will be notified when classes open for registration.
A payment plan is available for students registering for this program. Discounts are available for University of Arizona employees and military, as well as early registration (1 month before course start). Only one discount can be used per registration.
For more information, please call 520-626-3343 or see our FAQ section.