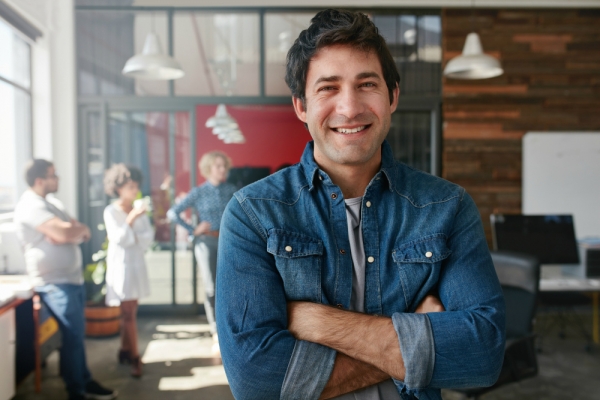 Introduction to Project Management with PMP Exam Preparation
REGISTRATION COMING SOON!
If you would like to be notified when registration opens for fall, please sign up for our monthly newsletter to receive announcements about new class schedules.
Introduction to Project Management is designed for working professionals looking to enhance their project management skills, as well as experienced project managers who want to pursue Project Management Professional (PMP)® certification.
Why PMP certification?
On average, certified project managers earn 25% more than those without certification.
Project management is one of the most sought-after skills in industries ranging from construction to health care to high tech.
Millions of jobs already require project management skills, and over 200,000 new project management jobs will be created each year
What you will learn
This course will teach the essential skills of project management. The course will cover the entire project life cycle, from initiation and planning, through execution, support, and closure. 
This course will also provide you with training and support to take and pass the Project Management Professional (PMP) exam, the most important industry-recognized certification for project managers. A variety of learning tools, including practice questions, exam preparation study guides, concept reviews, and reference charts will be used to prepare you to take the exam.
The class also satisfies the PMP certification requirement of 35 hours of formal project management education.
Class schedule
Fall class schedule is coming soon!
Instructors
Introduction to Project Management is co-taught by
Jane Hunter, the Director of Academic Resources and Special Projects at the University of Arizona. In her role at UA, she applies the principles of project management to create and implement programs and initiatives to improve the quality of education. She is also the Chief of Learning Solutions for Skeens McDonell Consulting Group where she develops and conducts project management and leadership training programs and provides professional services to organizations striving to maximize the performance of their project teams. Prior to joining the UA, she worked in engineering, management and sales positions in a variety of industries. She holds a Ph.D. degree in Higher Education, M.S. degree in Engineering Management and B.S. degree with Distinction in Mechanical Engineering.

Isaiah K Adonu, a certified Project Management Professional (PMP) with over 20 years' experience in both the business and technical components of successful project delivery and product development. He has significant experience in engineering actionable process improvements and managing remote teams, and has managed projects in various multinational corporations in both the United States and Europe. Isaiah has a proven track record of successfully managing projects of various complexities, and has developed as well as delivered training programs to project managers at Fortune 500 companies.
The Project Management Professional (PMP) is a registered mark of the Project Management Institute, Inc.