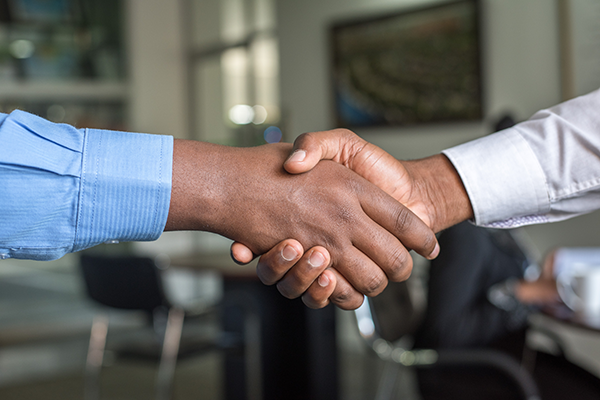 Alternative Dispute Resolution
Alternative Dispute Resolution (ADR) includes a variety of methods for settling disputes without litigation, including Mediation, Arbitration, Summary Jury Trials, Mini-Trials and Moderated Settlement Conferences.
What You Will Learn
Participants will review the growth and application of settlement options in the United States. The course focuses on both traditional and non-traditional dispute resolution options. Participants will learn negotiation skills and how to select the most cost-effective and least intrusive ADR method to achieve the most positive result for both parties. 
Topics include: Why Conflicts Escalate, Why Alternative Dispute Resolution Works, The Mediation Process and Role of the Mediator, The Arbitration Process and Role of the Arbitrator, Coming to an Agreement, Problems Encountered in Alternative Dispute Resolution, Developing ADR Programs for Government, Business and Personal Disputes, Employment Disputes and Employer/Employee Relationships, and Divorce Settlement.
View the ADR course syllabus.
Who Should Take the Alternative Dispute Resolution Course?
This is a non-credit professional development course designed to train participants to develop or participate in conflict mediation processes. 
Class Schedule and Format
This noncredit professional development program includes 45 clock hours of training.
The course is fully online, and you can work at your own pace to complete the course activities each week. You do not need to be online at any particular time to complete your course work. You will interact with the instructor via email and an online discussion board.
This is an accelerated course. You will be expected to spend an average of at least 8 hours per week completing course activities. Course activities include reading assignments, writing assignments, exams and online discussions.
Alternative Dispute Resolution Session Start Dates: see start dates in the right sidebar.
What Is Included
45 clock hours of training
A Certificate of Completion from University of Arizona Continuing & Professional Education upon successful completion of the program
A digital badge upon successful completion of the program
Note: books and materials are not included in registration fee.
This program is offered in collaboration with CLS by BARBRI.
Paying For Your Course
Financing options may be available through CLS by BARBRI, in partnership with Affirm and PayPal. Learn more on the Payment Options page. Financing options may include additional fees. Note: The University of Arizona office of Continuing and Professional Education is not affiliated with Affirm or PayPal and does not administer these payment programs.